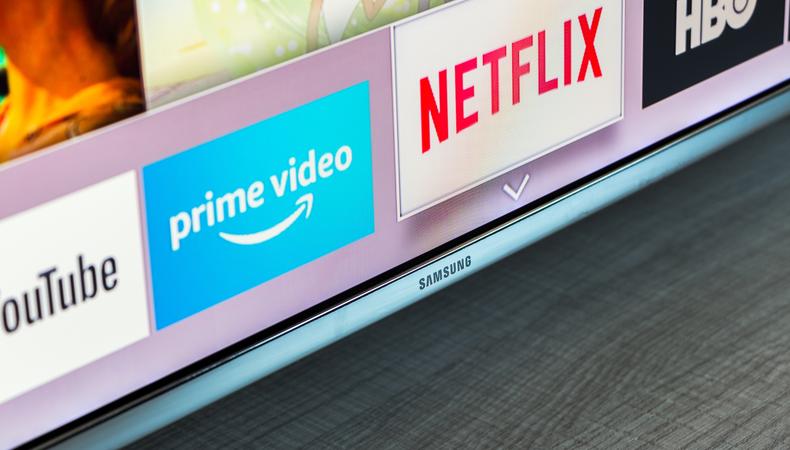 Netflix's industry takeover is ruffling some feathers, but only recently have competitors seemed to accept that it's time to adapt or fall behind.
This year alone has seen several major deals involving companies such as Disney, Apple, and AT&T, along with networks CBS and NBC, attempting to create enticing direct-to-consumer alternatives to the reigning streamer. Even Snapchat and YouTube are trying to get a slice of the action, creating a variety of original series.
But Disney seems to be leading the charge: Not only did it win the bid against Comcast to buy 21st Century Fox, but CEO Bob Iger confirmed plans to launch the independent streaming service Disney+ in 2019. Although the service will not aim to match the volume of original projects Netflix is producing, the company hopes exclusive access to the Star Wars franchise and Marvel, Pixar, and Disney titles will draw in viewers. (Disney will also likely control the majority of Hulu in the near future.)
AT&T is following suit. Having bought Time Warner in June, the company expressed a desire to invest more money in television programming, and its ownership of HBO aligns with the goal.
Apple's partnership with indie studio A24, on the other hand, highlighted the wannabe-streamer's move into film. The studio backed award-winning projects such as "Moonlight," "Room," and "Ex Machina," and has now agreed to work with Apple. The deal is not exclusive, as A24 will continue to create content for both DirecTV and Amazon, but it spells good news for actors seeking more prestige and inclusive projects. (In addition to angling for a piece of the indie and awards pies, Apple is also producing TV content with the likes of Steven Spielberg, Octavia Spencer, Reese Witherspoon, Damien Chazelle, Kumail Nanjiani, and Chris Evans, and is rumored to be investing almost
$1 billion in original TV programming.)
One of the most palpable shifts in the industry, however, is Netflix's effect on network television. In addition to having already poached some of TV's biggest names—Shonda Rhimes, Kenya Barris, and Ryan Murphy, to name a few—Netflix also revolutionized the workspace for actors by making room for higher-risk shows and inclusive casts, not to mention opportunities to book a series without the fear of having the plug pulled after the pilot test. (Netflix has canceled 26 shows so far, but all after at least a season's worth of episodes.)
In an attempt to compete, both NBC and CBS are experimenting with streaming services. CBS created CBS All Access (currently streaming originals "Star Trek: Discovery," "The Good Fight," and "Tell Me a Story," among others), while NBCUniversal is debating the creation of a streaming service where viewers would receive points for watching episodes.
Netflix has already changed how deals are made around streaming TV and movies, talent paydays, scheduling, film release and auditioning windows, and marketing campaigns, so actors should sit tight and watch how it could transform the network space, too.