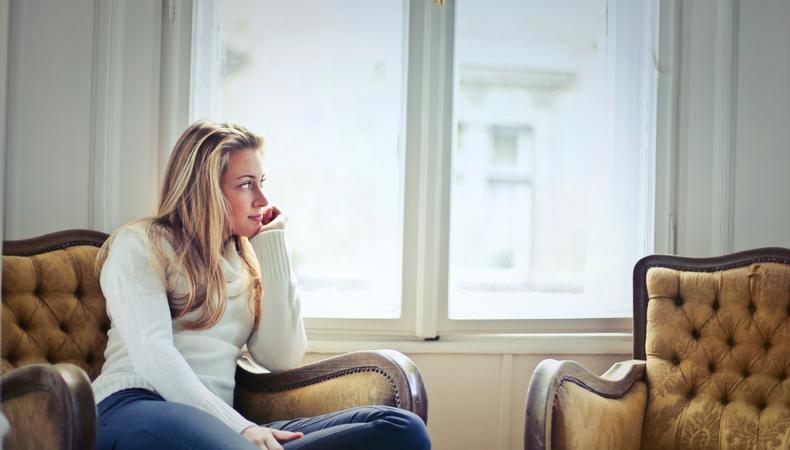 Once there was a very strong woodcutter. Determined to do his best, he arrived for his first day of work with his axe in hand. That first day the woodcutter cut down 18 trees.
The woodcutter tried harder the next day, but he could only bring in 15 trees. The third day he tried even harder, but he could only bring in 10 trees. Day after day, he was bringing in less trees. He thought he was losing his strength and went to his boss to apologize, frustrated with himself.
The boss looked at the woodcutter without judgment or disappointment and simply asked, "When was the last time you sharpened your axe?" The woodcutter responded that he had no time to sharpen it since he'd been busy trying to cut trees.
As actors, the hustle and constant striving to get ahead can cause us to be in the same predicament illustrated in this story attributed to author Stephen Covey. When we're constantly and fervently seeking higher and better results, we often forget to "sharpen our axe" with self-care, rest, and reflection. We think and have been conditioned to believe that if we go, go, go and do, do, do and achieve more and more and more, we will someday get somewhere and finally, life will be as we wish it to be. We will then finally be happy.
A wise teacher once said, "an overachiever will overachieve at overachieving." Positive psychology says that happiness is the joy we feel while moving toward our potential, not the joy we feel once arriving at it. Many actors are missing the joy of the journey, the discoveries, and the present gifts by always wanting to achieve or move to the next level.
The holidays are a time for slowing down and restoring. Most casting offices completely shut their doors between Christmas and the first Monday after the new year begins. Casting directors too need rest! This is a time when an actor can take a break or take a much-needed rest without the worry of missing an audition or opportunity. What a relief to take a moment to pause and reset. Like a phone being plugged in to recharge its batteries, we too need moments to refuel so we can propel ourselves forward into the next moment life has to offer.
Take time this holiday to ask yourself what you need to move into the new year as your most energized and capable self. Would it serve you to do some vocal work or get into an explorative scene study class? Do you need to devote more hours to sleep each night? Would the break be a wonderful time to update your website or your online actor profiles so you feel ready to roll when offices reopen? Without being in deep communication with what your body and heart need, you set yourself up to run out of gas on the next phase of your journey which can only lead to a messy crash.
One of the best and most nourishing ways to reset during the holidays is to stop and acknowledge how far you've come. Certainly, you will always desire more, but pausing to celebrate your wins is an easy way to open the floodgates to bigger opportunities and growth. Take some time. Write out what you are proud of. What did you overcome? From this foundation, you're much more ready to tackle your goals and ambitions for this upcoming year.
You've been given a tremendous amount of talent. You've been given this one magnificent body and mind. Take time to fuel these upcoming weeks so not only will you run optimally but happily toward your dreams and goals. The projects, auditions, and opportunities that await you deserve the best of you, and so do you.
Looking for remote work? Backstage has got you covered! Click here for auditions you can do from home!
The views expressed in this article are solely that of the individual(s) providing them,
and do not necessarily reflect the opinions of Backstage or its staff.