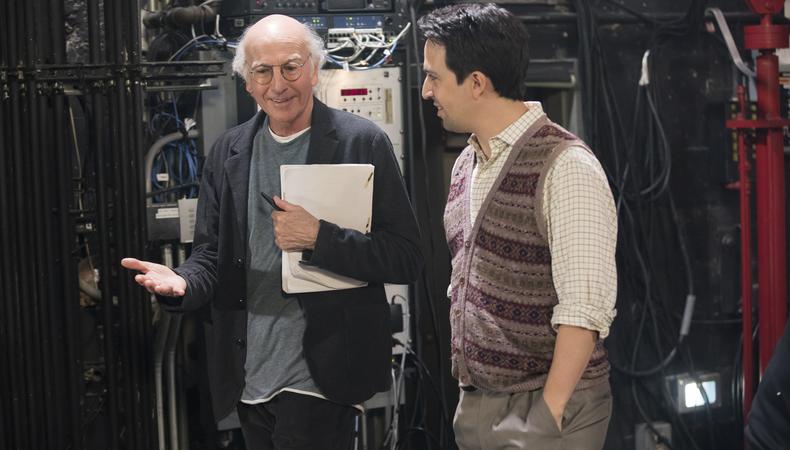 Meisner training is well known as a comprehensive approach to acting, but did you know it can have an equally powerful impact and influence on writers? Most students take Meisner training thinking it's just for acting and are surprised to see how helpful it can be for writers too.
The essential nature of Meisner training is such that it covers all the elements and structure required in scenes. Rather than spending time on exercises to be applied to scenes like many acting techniques, Meisner exercises actually become the scene itself as the training progresses. Even the beginning improvisational work contains all the elements in any scene. During these improvisational exercises, you work without a script and create dialogue by working off the imaginary circumstance and each other's behavior. These exercises are evident in Meisner student Larry David's hit series "Curb Your Enthusiasm" as it implements the same structure. As the training continues and becomes more complex, it covers characters and events that further assist the writer in developing a variety of stories.
Prolific playwrights like Pulitzer Prize winner Stephen Adly Guirgis, who recently spoke at William Esper's memorial, said that when people ask him where he studied playwriting, he replies that he studied with William Esper, who taught the Mesner technique, and gave him a system to write roles actors would want to play. Another powerful example of the influence the Meisner training has on writers is the Pulitzer Prize-winning playwright, David Mamet. Mamet uses a well-known element of the Meisner technique in his writing—repetition. Plays such as "Glengarry Glen Ross," "Race," and "Oleanna" employ this technique as actors often repeat each other for emphasis.
Director Michael Rymer, who studied at our studio, commented that he had gone to two different universities for filmmaking but felt that his writing improved the most after taking the Meisner technique. He said it gave him insight into a deeper sense of truth with character and, combined with his knowledge of the technical aspects of filmmaking, it gave him confidence and an approach that has led to his great work in both film and television. I was also very struck by hearing that Jessica Blank, who studied with William Esper, wrote the extraordinary Off-Broadway play "The Exonerated" between the first and second year of her Meisner training. The initial Meisner work relaxes actors into their full humanity and gives writers a rich understanding of universal human emotion, which Blank surely utilized when she created such truthful, deep, characters in her powerful play.
The comprehensive Meisner technique has helped students access their deepest selves, and in so doing given them a window into the humanity of others. This helps them write truthfully and personally. The Meisner training also illuminates character and script in a manner that further gives access to a writer's storytelling skill. Writing is a great way for actors to develop material for themselves and if you give it a try, you might find out it's an additional skill and a great creative means of expression. Meisner's influence on writers for stage, TV, and film has been profound and surely will continue to be.
So when you think Meisner, don't just think acting—think writing too!
Looking for remote work? Backstage has got you covered! Click here for auditions you can do from home!
The views expressed in this article are solely that of the individual(s) providing them,
and do not necessarily reflect the opinions of Backstage or its staff.