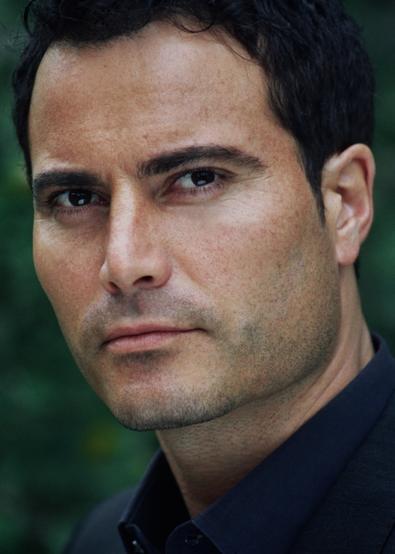 Marcus Jean Pirae is proof you don't have to live in a bustling metropolis in order to be a successful actor. A little determination and foresight will take you far.
Backstage is far-reaching—even for the most secluded.
"At the moment, I'm living in Gloucestershire [England]—it's very beautiful and very isolated. That's why I really love Backstage, because no matter where you are, you can connect.... I'm more of the reclusive type, [but] thanks to you guys, Texas is next."
Make the effort where it counts.
"I filmed [a recent audition] by myself on my iPhone, with no readers or helpers, shooting only the larger chunks of my dialogue—that, and pouring beet juice up my nose for fake blood. I shoot my audition tapes like mini movies. You have to stand out."
Make a plan and follow it.
"I only search for lead or supporting roles in feature film projects. I'm very specific like that…. Decide exactly what it is you want to do, and be disciplined and focused about it. Just keep applying and be persistent."
Make Backstage part of your everyday.
"[Backstage] is a part of my morning routine. I log in, check it out, and see if anything new has popped up…. The saved search filters are much more definable than the other platforms out there—that, and the worldwide casting aspect. It's great."
Your reel is as essential as your headshot.
"Certainly, a quality headshot is important. You can also put up lots of other photos of yourself in different roles and looks [on your profile]—that and a decent showreel. Reels are the key, really. If you don't have one, apply to as many student and short film projects as you can and do those until you have enough footage to cut together something that looks professional."
To see your success story in print, tweet @Backstage using the hashtag #IGotCast.
This story originally appeared in the Oct. 31 issue of Backstage Magazine. Subscribe here.