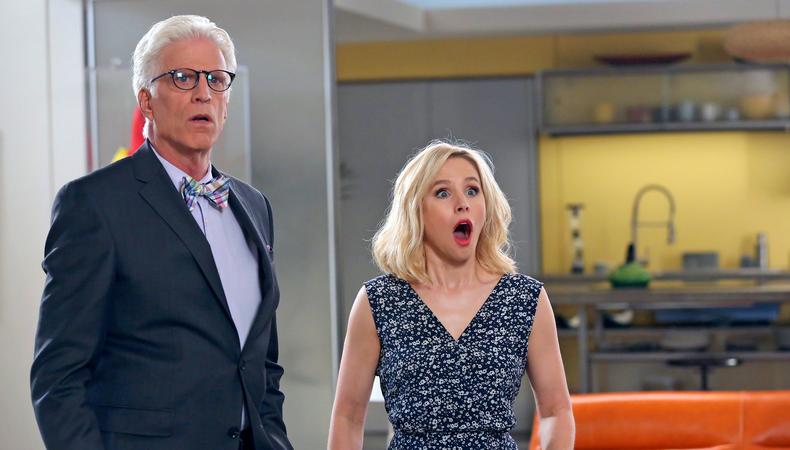 Considering just how many successful people there are in show business, you would think there'd be a slightly more defined path for how to follow in any of their footsteps. Unfortunately, as you well know, the road to breaking into the industry in any capacity is as mysterious as it is ever-changing.
Take Megan Amram, the comedian and Twitter personality-turned-Emmy-nominated television writer. She arrived in Los Angeles with high comedy ambitions, but not much in the way of an enactable plan.
"I was going to work day jobs and try to see who I could meet," she recalled to The Cut. "I started making jokes on Twitter around that time. Soon it became that I met friends through Twitter, and how I got meetings was because I had this small following on Twitter. Before I got my job at 'Parks and Recreation,' I had written for a few other little things but Mike Schur, who created 'Parks and Rec' and who I still work for at 'The Good Place,' was looking for new, young writers. He had been following me on Twitter and asked me for a meeting. Fast forward: I have been working for him for seven years now."
Amram also elaborated on the elusive translation of internet success to real-life success, something further illuminated by her own mother.
"The other day [my mom] was reading replies to a tweet of mine, and she was like, 'There are so many funny people in the world,' " Amram says. "I was like, 'Yes, I 100 percent agree.' There are so many funny people who are making funny jokes to random strangers on the internet, and I feel very lucky I get to do this as a job."
So the next time you're feeling confounded by the internet and the arbitrary nature of success, remember that you're not alone; Megan Amram's mom is right there with you.