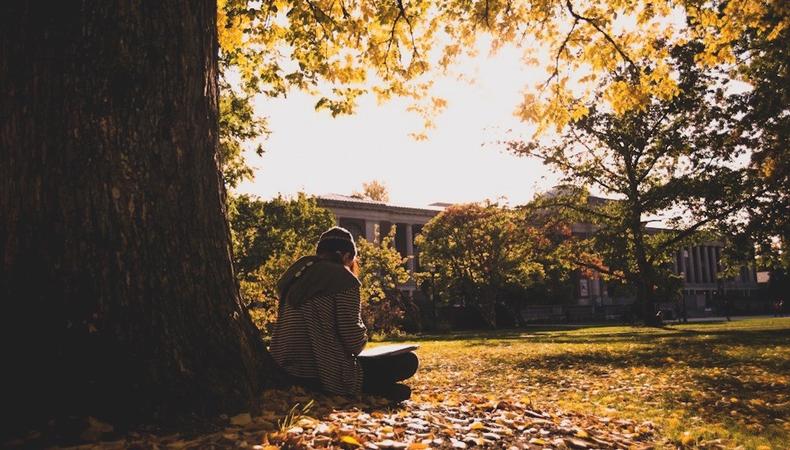 If you're agonizing over an upcoming audition, I can help you to find a more confident perspective. As co-creator and director with three Equity theater companies and having taught with several B.A. and BFA acting programs over 30 years, I've held hundreds of auditions (and auditioned hundreds of times, too!).
The most important thing to know about college auditions is that, contrary to what you may think, auditors aren't looking for you to fail. Rather, we're eager to find students ready to invest themselves in training to further develop as an artist. I'm looking for someone who could grow into a future colleague.
I'll assume that if you're going through the college audition process, it's because you love acting. So forget all the potential baggage that comes with auditioning, and instead, think of it as an opportunity to do what you love!
Choosing Material
Your choice of material tells us a lot about you and requires lots of reading; monologues and scenes, yes, but also more broadly from the plays and playwrights that move and motivate you.
I recommend actors have at least four monologues prepared: two contemporary (one comic, one dramatic) and two by Shakespeare, in verse (one from a comedy, one from a tragedy). My experience affirms that the stronger monologue choices have a clear, specific action and aren't just telling a story. I also suggest avoiding monologues where the character is angry. (Think about the auditors being yelled at in multiple auditions!)
READ: 25 Amazing Acting Colleges You Should Know
Choose characters that are near to your age who you can connect with personally. Blanche DuBois's words are exquisite, but they won't ring true in 17-year-old actor's life experience. Yes, find material you love and enjoy working on, but that's also realistic and provides relatable circumstances. I want to see you connecting with a character, making your own choices in understandable situations.
And, if possible, don't pick film monologues—we'll only be thinking of the actor on screen—or from a book of collected monologues that exist in isolation. Without the full work to put the monologue and character in context, you'll be at a severe disadvantage.
The Interview
This is an opportunity for both actor and auditors to get to know each other. In addition to being able to answer questions about the works your monologues are from, I'm looking for someone who is curious, opinionated, and passionate about things other than theater.
And make sure you're asking questions, too. Do your research about the programs you're auditioning for to provoke questions and points of program-specific conversation. Your questions will represent your curiosity and commitment to the seriousness of training.
Presentation
When you start your monologue, let everything else melt away—especially the auditors—and instead see the person you're speaking to so clearly that they draw all your attention. Think of your imagined subject as your target and really see your target. Is your target fully grasping what you're trying to get across? Are they trying to interrupt you? Are they trying to leave the room? In this sense, a monologue is actually really a dialogue. You're seeing them, paying attention to them, and those moments of discovery give you all you need for your actions. If your character has an honest "aha" moment, a moment of sudden recognition or realization, you'll get a callback.
I'm looking to see if you can fully engage your imagination. I'm not expecting a flawless performance but I am hoping to find a potential that can be further developed. I sometimes ask an actor to make an adjustment regarding the circumstances in the monologue so be careful not to get so set that you can't make changes if it's asked of you.
We auditors really want you to succeed and be fully present without agony. You can embrace the opportunity to share your work and yourself if you're engaged in the material and present to the given circumstances of the play you know well.
And above all, enjoy this process: enjoy reading plays, enjoy all your preparation, and have fun sharing yourself.
The views expressed in this article are solely that of the individual(s) providing them,
and do not necessarily reflect the opinions of Backstage or its staff.