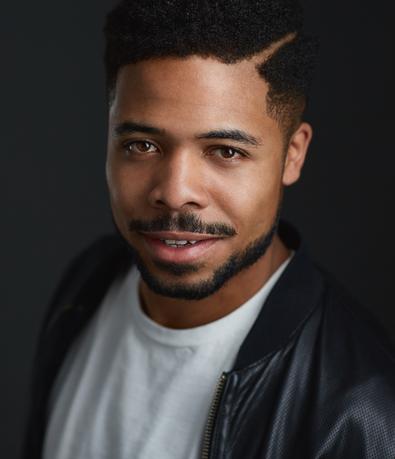 "Literally every day," says Darien LaBeach when asked how often he's using Backstage. His diligence is paying off! The young actor keeps booking work onstage and onscreen.
Art can reflect the world.
"I'm excited to work on projects that are a reflection of the world in which we currently live. 'Wingmen' [booked through Backstage] is about friends who come together at a local bar for discussions on sex, women, and life problems. I think anyone who watches will be able to relate to [it]."
He's using Backstage to expand his range.
"In the past, I gravitated toward roles that were comfortable or immediately made me think about myself. Over time, I've been using Backstage to apply to roles that pull me out of my comfort zone but also give me some room to play a little bit more."
Looking at Backstage's casting notices is part of his morning routine.
"Right now, I'm really interested in film opportunities, so I go through my daily digest of film casting calls each morning, exploring other listings that seem interesting and work with my schedule."
Backstage gigs are legit.
"The transparency of all the notices makes it easy to self-screen for paid opportunities, and the platform is honestly just nice to use! Plus, the amount of resources that are available, from articles to monologues, is useful for actors of all levels. And with premium [membership], you get instant access to new notices. It's a great way to get a leg up in my prep."
Be a human first and an actor second.
"I am currently bouncing between New York City and Atlanta. My advice [for others in these markets] is to focus on being an interesting person before you try to build interesting characters. It gives you more to draw from, and that will come through in the way you brand yourself on platforms like Backstage as well as in the roles you will definitely book—and crush."
To see your success story in print, tweet @Backstage using the hashtag #IGotCast.