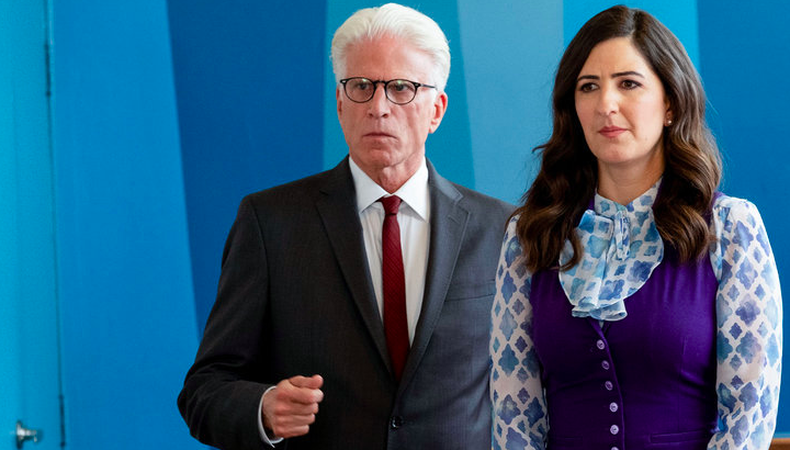 So much about traditional acting and performing comedy is the same—and so much is not. Specifically, when it comes to actually getting jobs in comedy, the path to success is even more uncertain than the (very uncertain) path for actors.
Take, for example, D'Arcy Carden, who you probably know from her fan-favorite supporting role on "The Good Place." But before she donned that signature purple dress, she was a York City comedian who rose through the ranks of the improv circuit before landing a small role on "Broad City."
"I feel like as an actor, we audition and audition, but comedy—more often than not—you hire people you've already worked with," Carden says in an interview with Into the Gloss. "Like 'Broad City,' for example. It was sort of my first TV job, and I've been friends with [Abbi Jacobson and Ilana Glazer] since we were in level one at UCB. I could say it came from an audition because I auditioned, but of course it didn't—it came from years of trusting each other on stage."
And speaking of the stage, Carden likens her improv awakening to the first time she saw live performance as a child—it was that formative.
"When I came to New York and I had a couple of floundering years, I went to UCB on a whim," she recalls. "I had never done improv before, and all I knew about UCB was that Amy Poehler was one of the founders. It was a life-changing experience. Within minutes my world shifted—it was almost the feeling I had as a kid seeing 'A Christmas Carol,' where it's like, 'Woah! You can do that?' "
Yes, apparently, she can.