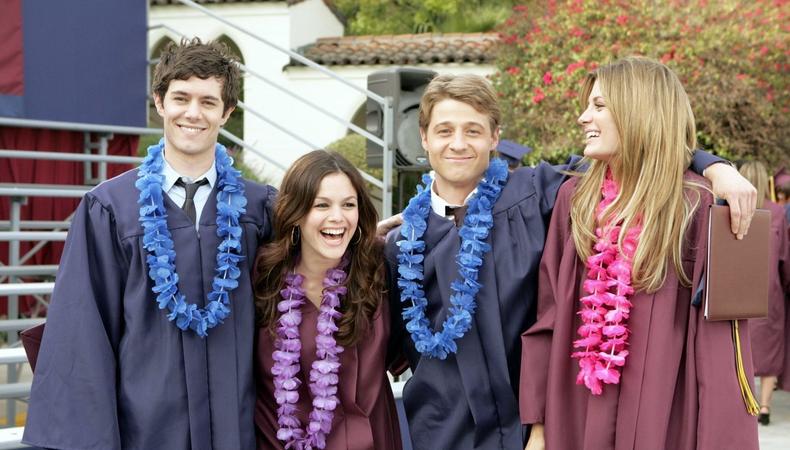 You already know Backstage is the go-to for any and all information pertaining to your craft. But now, you have the chance to get in on the action with the Backstage Community Forum. Here, you can engage with others in your industry, as well as teachers, experts, and, yep, even agents and casting directors. Below are some of this week's most interesting new topics; drop a reply or post a new thread. Either way, fire up that keyboard and get involved right here!
Picking the right college:
"Hi there!
"I am currently in high school, and want to study theater in college. I'm interested in BFA in acting. I love stage acting, and unfortunately, I never learned to dance, so musical theater is out the window, as much as I love it (props to you, dancers'what you do is hard!)
"Anyway, I was wondering if anyone involved in the Backstage community had any wisdom to impart upon me. What should I look for when selecting a school? What are the odds of getting in to particular schools? Ithaca's BFA in acting is looking like a dream, but there's so many programs in so many different styles across the country that it's hard to know which are worth the application fee. What should I do in the meantime to prepare for the auditions? I'm currently a sophomore, so I have two more years to learn all that I can before applying. Is there anything you wish someone would have told you?
"I'm interested in the methods, particularly Stanislavski, but I'm open to any particular methodology. I just want to know how to effectively create stories through characters and their development. I'm trying to read all the plays I can in preparation—I just finished a lot of Tennessee Williams works, and am starting 'Death of a Salesman.'

"I guess since it's something I've wanted for so long, I want to prepare the best I can, even if it's years in advance. Sending all of you luck and light on your journeys!" —crossingabridge
Callbacks question:
"Do people mainly get callbacks from appointment calls? I feel like I'm the only one who hasn't gotten one from open calls as nonunion. Would help to hear it's not just me, thanks." —Rosecat
Beware specs and agreements in perpetuity:
"Every now and then I stumble on a Backstage listing that asks you to sign away your likeness in perpetuity for, like, $150 to a vague company for vague—though far reaching—coverage.
"One healthcare company would pay $150/day and 'You must be willing to sign a contract for client to maintain all usage rights to be used across any advertising in any media in perpetuity.' You're gonna have a real hard time finding any other commercial work in the healthcare space when your agent finds out about that.
"Don't shoot yourself in the foot as an actor. Same for 'spec' projects. You do a candy bar ad for free because it was fun and you wanted reel footage and you might be ineligible for work with a real food company down the road.
"BE CAREFUL WHAT YOU DO AND AGREE TO. Chances are, it's not worth the small paycheck now." —hereforcraftservices
Get live details from people at real auditions and callbacks on Audition Update!