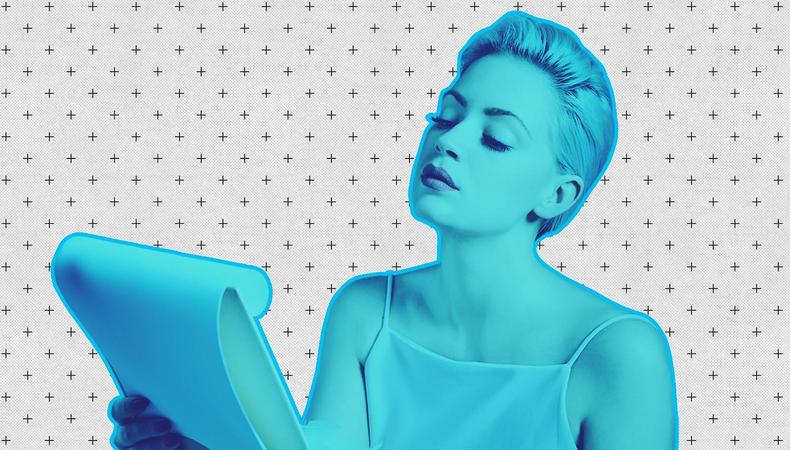 Q: I spent a long time preparing for my dream role in my school's show, but I was cast in another speaking part and the role went to the director's daughter. I can't prove she was cast because she's the director's daughter, but I feel I was better than her. Any advice for coping with a situation like this? —@nanodayo, Backstage Community Forums*
I remember when I auditioned for my first school play in seventh grade. I had my heart set on a role only to be cast in a different one, while a popular kid received the part I wanted. That was 18 years ago. If there's anything I've learned since, it's that there are countless reasons why we may or may not get cast. Here are two big ones to remember:
1. Relationships can absolutely book you the part.
Remember these three words: know, like, trust. There are a lot of theater companies that don't hold open auditions. Instead, they have invite-only or give a straight offer to actors. Some people see this as unfair, but it works the same outside of acting; we're more likely to pay someone for a service if we already know them, like them as a person, and trust them to do the job. The fact that the director cast their daughter isn't that surprising. They already know, like, and trust her. Sometimes that feels unfair, especially if you're good.
2. Sometimes it has nothing to do with talent.
Two of my favorite acting jobs were for commercial projects. In one, I'm sitting in a pink pool float looking absolutely ridiculous. In the other, I'm looking "macho" while wearing a floppy hat. I didn't get either because I'm a talented actor; I got them because I have a silly look and that's the vision the director had. Funnily enough, this is probably the same reason I didn't get the part I wanted in middle school: The role wasn't my type.
There could be a hundred reasons why you didn't get the part. My advice is to do the best job you can in the role you were given. I've had friends get their agents because they saw them in a show. I've been offered roles because someone saw me at previous auditions where I wasn't cast. Focus on this role and be ready for whatever upcoming opportunities are next.
*Submit questions for our Experts on Backstage's Facebook or Twitter accounts or via our forums page at backstage.com/forums!
This story originally appeared in the Oct. 3 issue of Backstage Magazine. Subscribe here.
The views expressed in this article are solely that of the individual(s) providing them,
and do not necessarily reflect the opinions of Backstage or its staff.