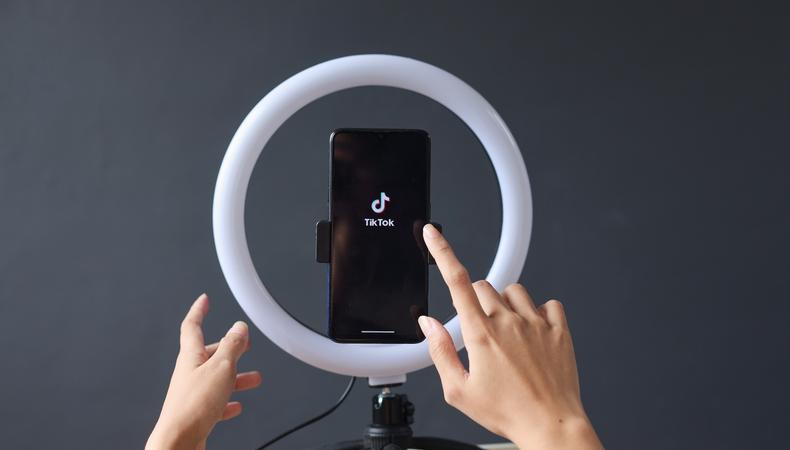 With 1 billion monthly users, TikTok is one of the world's most popular apps. TikTok focuses on short-form videos, which can be anywhere from 15 seconds to 10 minutes long. The app, which was downloaded 545 million times in 2021, shows no signs of slowing down and has overtaken Instagram as the most popular platform for Gen Z users.
More than just a social media platform, TikTok can also be used to build your brand identity and even double as a mini portfolio for actors. But creating a winning video means taking the time to craft it. Here's how to edit a TikTok video on the app (or using free software), gain more views, and up your engagement.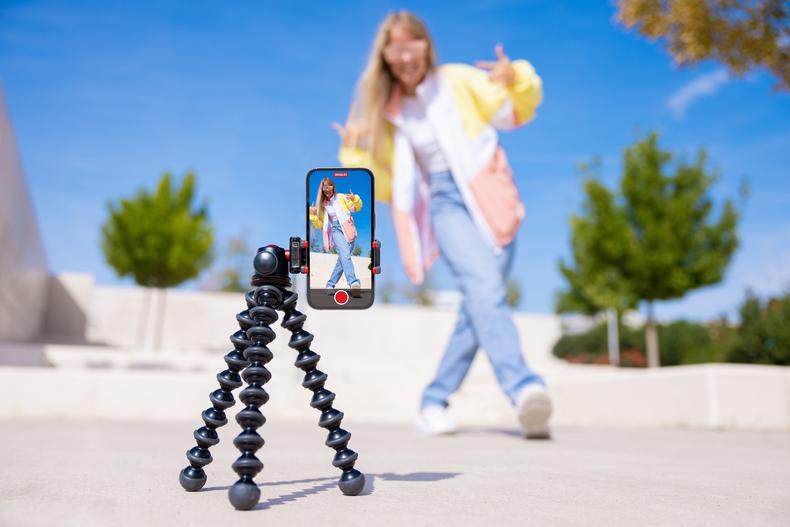 Kaspars Grinvalds/Shutterstock
Before you can edit a TikTok video, you need to record it. TikTok gives you two options: Use your main camera and edit the video using a third-party app, or film and edit your video directly using TikTok itself. You can also use the existing photos or videos in your camera roll and edit them in TikTok.
Filming directly on TikTok is more convenient, since you can easily sync your content on the app. To start with TikTok video editing:
1. Determine how long your video is going to be
Open the app and tap the "+" button to start recording. Above the Record button, you'll see several video length options: 15 seconds, 60 seconds, and three minutes. Some users will also have a 10-minute option, which may not be available to others just yet.
2. Record your video
It helps to select the Timer option, which you can set to 3 or 10 seconds, so you can film your video hands-free.
3. Edit your footage
Select Adjust Clips and drag the white bars that appear on either end of the clip in order to change where your video begins and ends. To split a video in two, click Edit on the bottom of the screen and select Split.
4. Add sounds
At the top of the screen, you'll see Add Sound. TikTok offers an expansive selection: from music of all genres, to snippets of dialogue from TV and film, to audio cut from other popular TikToks. To select a sound, click on the title or thumbnail. You'll have the option of cutting the clip to fit your video or adding it to your favorites for later use.
5. Add filters and effects
To select other TikTok editing options, go to the right side of the screen. Here, you'll find:
Speed: This lets you change your video's playback speed, making it appear slower or faster. You can choose from five options: 0.3x, 0.5x, 1x (normal), 2x, and 3x.
Filters: Layer these over your footage to change the look and sound of your video. TikTok filters fall under four categories: portrait, landscape, food, and vibe. Each category gives you access to several filters.
Clips: Use GIFs and add transitions to your TikTok videos.
Q&A: The Q&A option lets you add questions from video comments that you can answer in your video.
Flash: Use flash to brighten up your video, especially if you're shooting in a dark location or somewhere without ample light.
6. Edit previews and post
Tap Next to open the posting screen. Here, you'll see your video's thumbnail. Click Select Cover to choose a short portion of your video that will serve as a preview. On the same screen, you can add a description and determine who can view your video. You can also choose whether you'll allow comments, Duets, or Stitches. With Duets, other users can record a video that will appear next to yours. With Stitch, other TikTokers can use your clip and "stitch" it to the beginning of theirs. Unlike Duets, Stitches won't have your video running next to that of the user.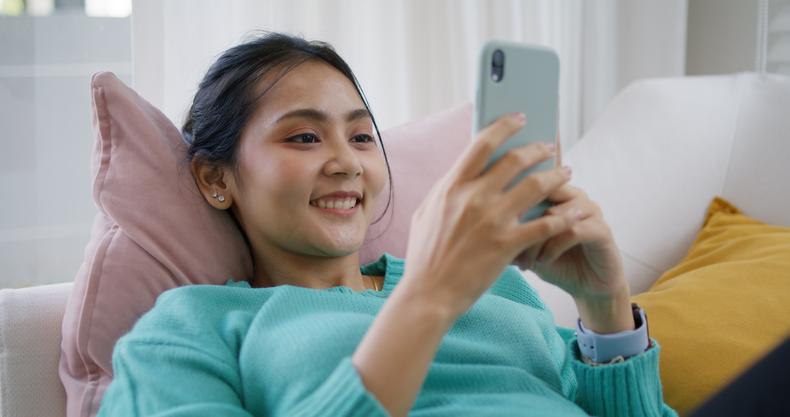 Chaay_Tee/Shutterstock
Here are some best practices you can follow to edit your TikTok video like a pro—and rack up more views and engagement.
Apply filters and effects
Take the time to explore the app's wide array of options, from transitions and playback speeds to stickers and filters. Don't be afraid to experiment—these elements are both a way to keep viewers visually engaged and add layers of creativity to your content.
Use popular sounds
A TikTok survey revealed that 88% of its users found sound "essential" to their viewing experience, with 73% saying they would "stop and look" at a TikTok with audio. Take a look at your For You page to get a read on which sounds are trending. Search for "viral sounds" or "trending sounds" in the search bar and then navigate to the Sounds tab to see which pieces of audio are being used the most.
Keep it short
A 2021 survey of the 50 most-followed TikTok accounts found that videos clocking in at just nine seconds got the most views and engagement (likes, comments, and shares). If you prefer creating lengthy content, consider cutting it into a series of separate, shorter videos.
Create a Duet
Search through popular hashtags to find creators in your niche and Duet them. Actors, for example, can respond to an #ActingChallenge and serve as another TikToker's scene partner. The more you engage and share with other users, the better chance you have of getting in front of a bigger audience.
Shoot vertically
The majority of users watch TikToks on their phones. Save yourself the trouble of re-orienting and re-framing your footage by filming it vertically right on your phone.
Light up your footage
The editing process is easier when your video is clear and visible from the start. Mastering the basics of a ring light goes a long way toward engaging and appealing content.
Use the Timer to film multiple clips
TikTok's Timer gives you a countdown clock and then records for a set amount of time. This is a great option for complex, multi-part content like tutorials or guides. For example, instead of trying to capture a perfect one-minute video, you can easily film and edit together six 10-second clips.
Include a call to action
Adding captions to your videos is not only a good way to make them more accessible, but you can also include instructions on how to subscribe to your profile, find your other videos, or follow you on other social media platforms.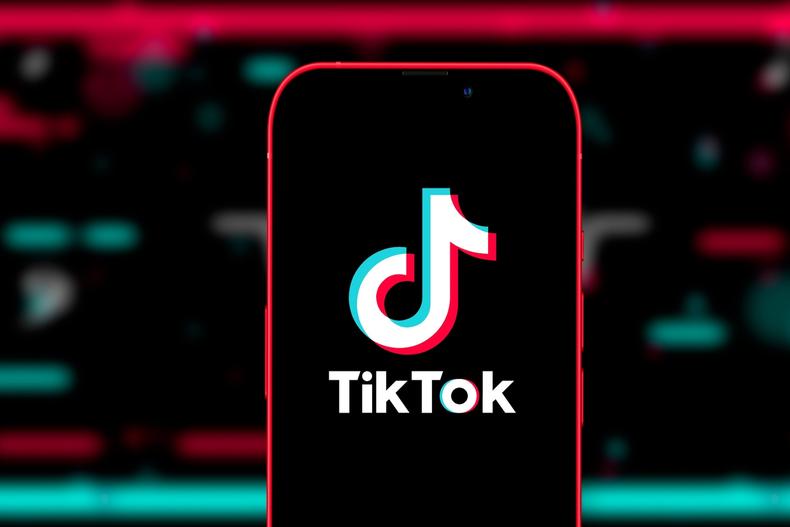 DANIEL CONSTANTE/Shutterstock
TikTok's built-in editor packs a lot of punch, but it still has its limitations. If you want to take your TikTok editing to the next level, you can use external video editors.
CapCut: With CapCut, you can add effects, filters, and text overlays, as well as a range of unique body effects, such as cover-ups, headwear, and hand modifications. Other notable features include Picture-in-Picture (PIP) and stabilization. CapCut supports auto captions in 93 languages and offers security through SSL and HTTPS encryption to keep your data safe.
InShot: InShot lets you add popular vlog music, filters, stickers, and texts. It also makes editing videos (such as trimming, cutting, or multi-splitting) more convenient with a simple, easy-to-use interface. Once you've opened the app, tap on the Video icon under the Create New menu to view your video gallery. The editing suite has all the features you need, such as Reverse or Precut, just below the video. It also lets you merge clips and adjust video speed.
Zoomerang: This advanced, multi-functional editor lets you choose from a variety of effects, stickers, overlays, text styles, GIFs, and more. You can also use Zoomerang to cut, align, or reverse your video, with the help of easy-to-follow editing tutorials.