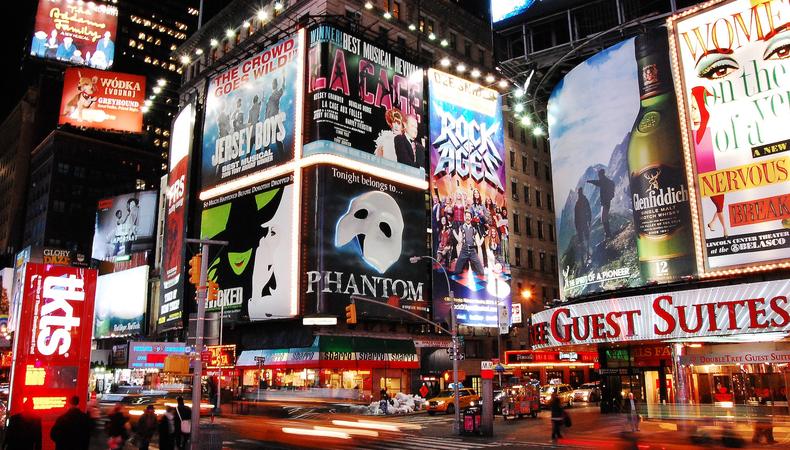 Next to stage managers, casting directors are the hardest working, most unsung heroes of show business. They work long days, sometimes seven days a week. They go to the theater most evenings and weekends. Their administrative work often outweighs their hours in the audition room. Their lives are at the mercy of the producers' or director's schedules. But, at the end of the day, their contribution puts a defining stamp on every film, stage production, and commercial you see.
Ultimately, a good CD is defined by their taste. It's this taste that leads to long and lasting relationships with producers and directors and a long and lasting career. Here are a few things to think about and work on if you're seriously pursuing a career in casting.
1. Go to the theater.
Casting directors need to know actors: who works consistently, who should be working more, who's fresh on the scene, who's taking a break, and who's returning. The more you consistently see actors work, the more you'll know what they're capable of—and what they're not.
You'll certainly become a fan of some performers but you have to do so with a critical eye. Not every actor can do everything. (Some can.) You also need to expand your viewership to Off-Broadway, Off-Off-Broadway, good regional theaters, college productions, etc. In this way, you'll start to find more directors, producers, and other creators whose work you admire. Reach out to them. Start building relationships.
2. Go to the movies and watch TV.
If your goal is Broadway or Off-Broadway casting, you need to get comfortable with the star system quickly. For every one star that fronts a production, hundreds of other people find employment. So don't be a snob. In order to know who's a star or a star-to-be, you need to turn to media that has higher viewership.
How to Become a Casting Director
You're expanding your knowledge of working actors. You're seeing NYC actors pop up on shows and in featured parts everywhere. You're continuing to develop your aesthetic and taste. You're also probably viewing the work of many playwrights who were poached to the film and TV industry from Off-Broadway.
3. Intern and network.
The best way to get in the door is to land a casting internship. In my last year as an NYU undergrad, I saw a listing for a casting internship at Roundabout Theatre Company. I applied, interviewed, and was hired. By April of that spring, I was hired and graduated with a full-time job in place and an on-again-off-again career for the next 15 years or more.
Now, most internships need to be school accredited so if you're out of school and looking to transition or establish yourself in the industry, there are other ways of doing this. Many people transition into casting after having worked in an agency or a general manager or producers office.
You could be proactive and track down the email of a CD (or their associate) you admire and introduce yourself and attach a résumé. Be specific about why you like their work in particular. "I want to work in casting" is vague and unhelpful. How would you act as a resource for that office specifically? What skills do you bring to the table?
It's going to take a lot of hustle. There are a limited number of casting offices. There are a limited number of open positions. The hours are long, the pay is low, you'll hear the same song 100 times in one day. And then you offer someone their first Broadway show. Or you sit in the audience at the first preview like a proud parent, watching your child take their first step. It is ultimately a hugely rewarding career and you'll work alongside some of the greatest artists of your generation.
The views expressed in this article are solely that of the individual(s) providing them,
and do not necessarily reflect the opinions of Backstage or its staff.