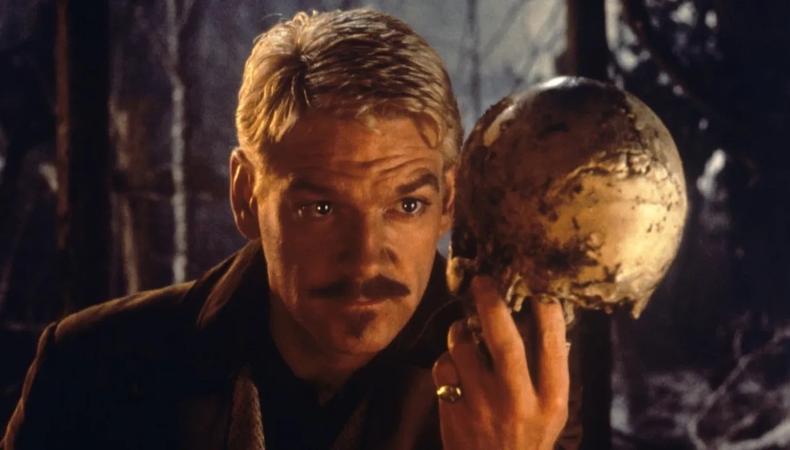 If someone asked you to name a William Shakespeare play—or any play, for that matter—off the top of your head, it's very likely you'd pick "Hamlet." For many actors, regardless of gender, getting the chance to take on what's arguably the most iconic role in theater history isn't simply a rite of passage—it's a career dream.
Do you have what it takes to tackle the emotional turmoil of the Dane's internal and familial drama? Here, you'll learn what it takes to nail the role, including insights into the casting process and audition advice from actors who have performed it.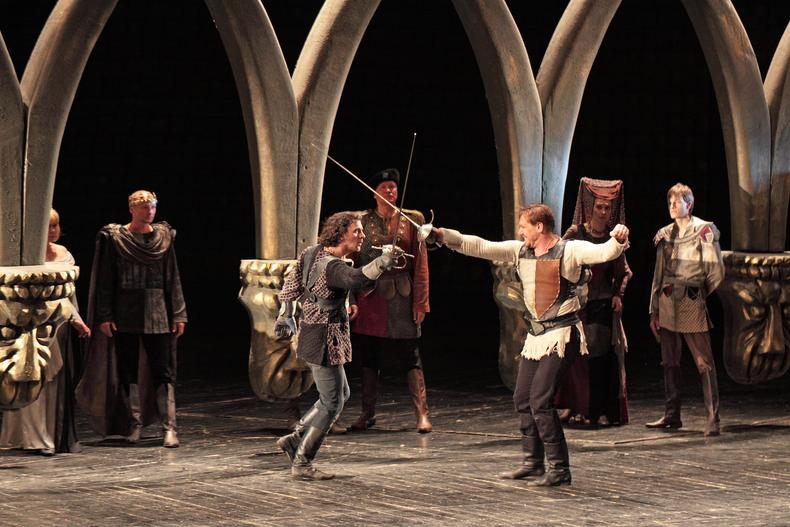 ID1974/Shutterstock
Shakespeare's "The Tragedy of Hamlet, Prince of Denmark" was first performed between 1600 and 1601 at the Globe Theatre in London. Richard Burbage, a long-time collaborator of the Bard, originated the role.
At the outset of the play, the titular prince of Denmark is mourning the untimely death of his father, the king; he's also resentful of the fact that his mother, Gertrude, has already remarried—to the king's brother, Claudius, no less. Then Hamlet encounters his father's ghost, who reveals that Claudius murdered him and charges his son with avenging his death.
This leads to a great deal of inner turmoil for the prince as he weighs the moral implications of carrying out his oath. His erratic behavior has major repercussions for everyone in the Danish court, from Hamlet's one-time lover, Ophelia, to his best friend, Horatio. As the title suggests, it all ends in tragedy.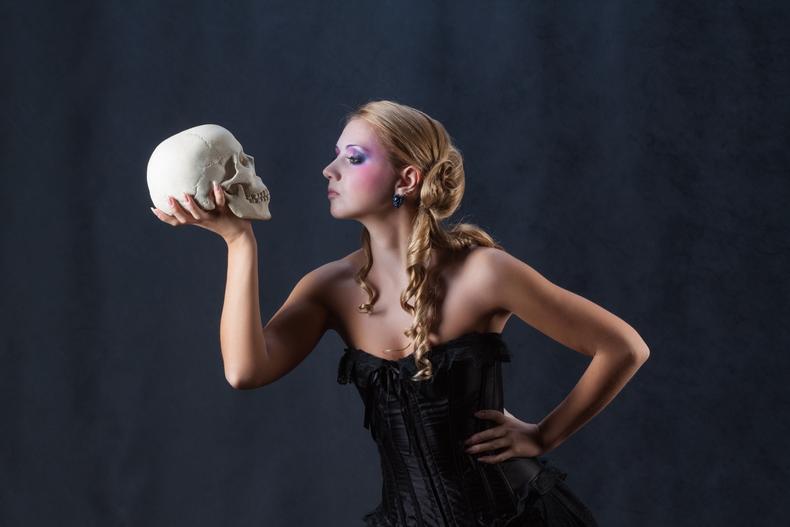 AMilkin/Shutterstock
Like all the Bard's work, "Hamlet" invites infinite interpretations. Theater companies often update the setting of the play to the modern era so it will resonate with current audiences. Often, that means that casting directors aim for inclusivity. (After all, in Shakespeare's day, only men—almost exclusively white ones—were allowed to appear onstage.)
Stephen Muterspaugh, who directed the San Francisco Shakespeare Festival's 2017 staging of "Hamlet," told SF Shakes artistic director Rebecca Ennals that for the production, he "wanted to highlight our current political hierarchy, largely casting older white men and women as the authority figures, with a more diverse younger cast…. While these were my guiding principles, the discoveries that inevitably occur during the audition process further shaped my final casting thoughts.
"With this process, more so than others, I was coming in blank in regards to how we could tell this story in a relevant way," the director continued. "The energy in the audition room was electric. I wasn't responding to gender identification or the social ramifications of a particular casting choice; I was reacting to unmistakable chemistry and willingness to dive in and play the scene.
RELATED: An Actor's Guide to Performing Shakespeare
"We don't live in a binary world; neither did Shakespeare. His brilliance was his ability to use his poetry in a subversive manner to help push the boundaries and comment on the times. Our ability to challenge the normative casting of such iconic roles is our greatest tool in supporting and giving voice to all members of our community."
Ruth Negga is one of a growing number of women who have been cast as Hamlet; she played the role in Yaël Farber's 2018 production at the Gate Theatre in Dublin, which went on to run at St. Ann's Warehouse in Brooklyn in 2020.
"Nothing helps you play Hamlet," she told the New York Times. "It nearly killed me…. If you ask anyone who's played Hamlet, it's completely destroying. It cracks you open, and you feel like you're this mass of nerves and open skin."
Farber told the Times that she pursued Negga after seeing her Oscar-nominated turn in Jeff Nichols' "Loving." "The times we are living in are so confounding. It leaves one with a sense of outrage, of feeling constantly gaslit," the director said. "I really wanted to hear from somebody who I could believe, in a very deep way, had access to experiences about living through something like that."
For his 2023 Shakespeare in the Park production, director Kenny Leon tapped Black actor Ato Blankson-Wood to play the Dane, with the aim of addressing current racist violence in America.
"When it came time to cast Hamlet, I wanted to tell it through the eyes of the young people who felt hurt, betrayed, and unloved in the aftermath of George Floyd's murder," Leon told the New York Times. "Like Ato, this Hamlet leads with love and is begging to be understood. We talked a lot about the mental health issues that young people are dealing with, because I wanted this production to have some hope, small as it is, by the end."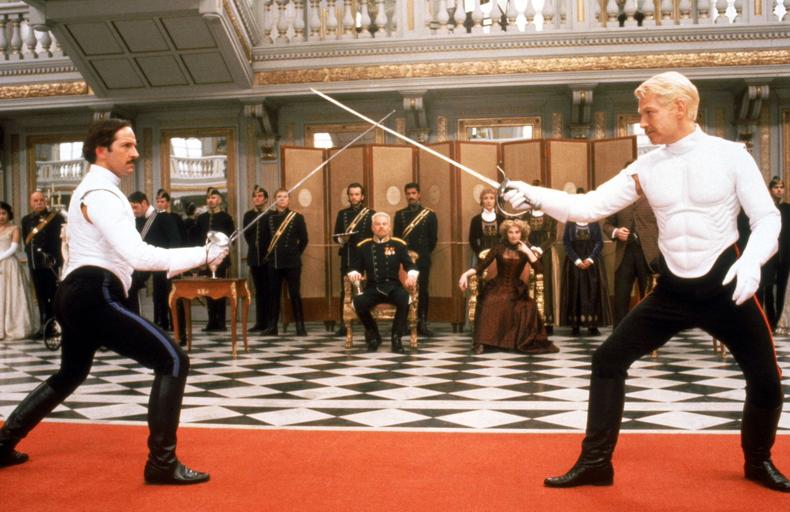 "Hamlet" (1996) Courtesy Sony Pictures Releasing
A Los Angeles–area production is currently looking for understudies for the roles of Hamlet (all genders), Polonius (male), and First Player (all genders), and other companies frequently post notices for "Hamlet" on Backstage. Past casting calls have included stagings in Stockton-on-Tees, England, the Boston area, and Newcastle, Maine.
Keep an eye on our main casting page for the latest open auditions. There are also current calls for productions of other Shakespeare plays, including "A Midsummer Night's Dream" in Queens, New York, and "Richard III" in L.A.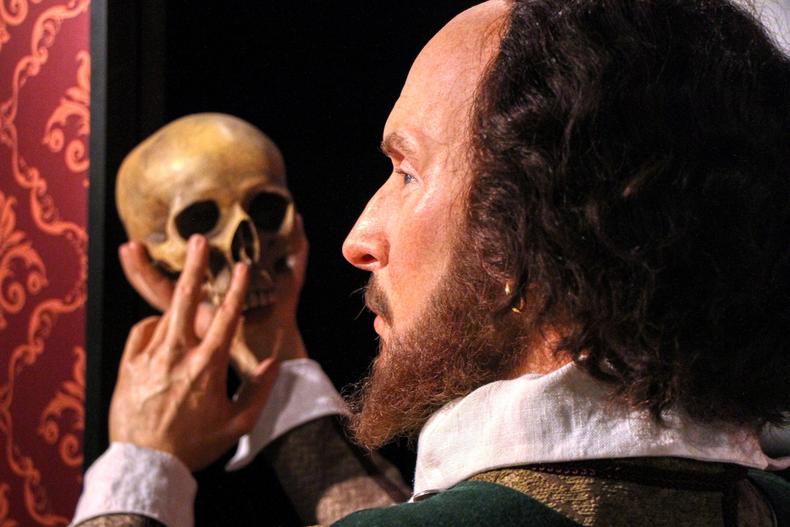 AMilkin/Shutterstock
Put your heart into it. Because the Dane's emotional turmoil is the heart of the play, it's vital to show vulnerability in your performance. "I get to purge emotionally every night," Blankson-Wood told the New York Times. "I can take bits of my day and pour it in there to release, if I need to, and I knew this production would be good for that."
Embrace your individuality. Legendary actor Richard Burton wrote an essay for Playbill about his experience playing the Dane in John Gielgud's 1964 Broadway production of "Hamlet."
"My own theory, if you can call it one, is that no actor has ever been right or perfect as Hamlet, and that everybody has been right and perfect," he explained. "Let me quickly qualify this by adding that any weaknesses or strengths of the individual actor will be exaggerated under the blinding light of this most searching of parts.
"You'll see the man reveal himself for what he is when the great prince gets at him. Exciting, vulgar, envious, perversely witty, obscene, poetic, exotic, brave, cowardly, cynical, romantic, empty, mystical, posturing, lovable, charming, self-pitying—a combination of some or all of these things and more, or that most dreaded revelation of all: prosaic, inadequate, and dull."
Embrace Shakespeare's language. The Bard's works continue to endure because his stories—and his words—feel timeless. When two-time Oscar nominee Jude Law played Hamlet at Wyndham's Theatre in London in 2009, he turned to the late Alan Rickman for wisdom.
"His advice was: Learn the lines. And I thought that was obvious, but what he meant was learn the lines before you get in there, because there are so many to learn," Law told the Herald.
To perform Hamlet's famous "To be, or not to be" monologue, Law relied on his love of Shakespeare's work. "The reason [the lines are] so famous is because they're beautifully written and incredibly powerful pieces of dialogue," he told the New York Times. "Never underestimate the power of these lines. Our language is littered with words and phrases from this play, and we use them because we have not, in 400 years, found a better way of putting things."