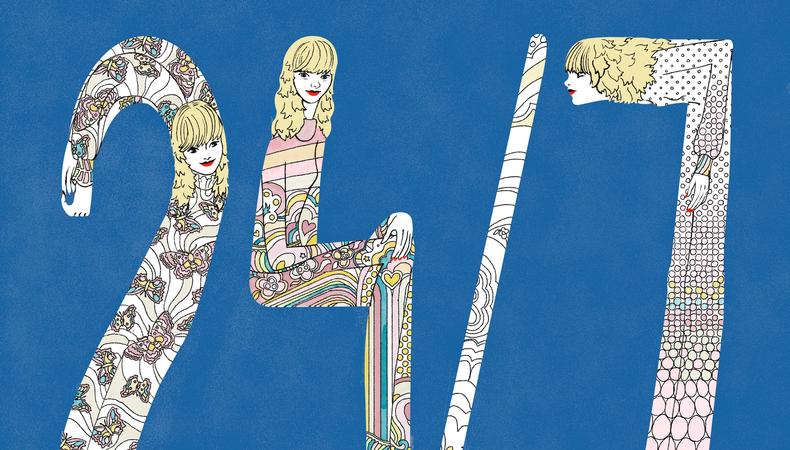 If you're an East Coast actor and you're up for an ABC series, there's a good chance you'll be auditioning for Marci Phillips—especially during the busiest time of year: pilot season. As executive director of casting for ABC Entertainment Group, Phillips oversees the casting process out of New York City and works with her West Coast team to find the right actors for the network's shows. Despite her executive role, she prides herself on working from the ground up, getting in the room with auditioning actors and constantly being on the hunt for the Next Big Thing. Here, she shares what she thinks actors should know for pilot season 2019.
Describe your role at ABC.
Being an executive at a network in New York is not the same as in Los Angeles. We are both casting director and executive. I oversee all East Coast casting for ABC Network and ABC Studios. We see at least 5,000 auditions per year. We do ABC Network and Studio pilots, new roles on existing shows, and recurring roles if they're big and juicy. During pilot season, we're probably doing 15–20 shows at once, whereas the rest of the year it's maybe two projects at a time. In L.A., my counterparts oversee a show and are in charge of hiring the freelance CD. I do everything else that being an executive entails, but here we actually look for actors and bring them into the room, so we function as both.
During pilot season, what are you doing on a daily basis?
I'm in the room all the time. We are easily working six days a week, eight hours a day. We have two tape rooms going at once, because we would never see the number of actors that we want to see otherwise. I like to have actors in the room, but if I can't because of timing, self-taping has become a great tool. It really gives the actor an opportunity to be considered for a role, so I'm a big fan of it, but I would so much rather be able to play in the room and try to have that collaboration with the actor so they can leave with the best audition that they could have gotten that day.
How do East Coast actors factor into the bigger casting process?
I think everybody understands that there's a great pool of actors in New York and L.A., so if something shoots in New York, they also look at L.A. actors and vice versa. Things shoot somewhere else, anyway—Atlanta, Canada, wherever. I am personally responsible for the East Coast actors, and they're not going to be in the room as much with a producer because they're usually 3,000 miles away. I might know somebody's talent from an Off-Broadway show that I saw them do or another project that somebody who's not physically here didn't see them do. I might know how phenomenal somebody is, so I become a champion for them. They don't dismiss New York at all because everything is so global now. It has leveled the playing field in a beautiful way.
READ: 11 Tips for Dealing With Auditions During Pilot Season
Where do you look for new talent?
Anywhere. Every place. I've been known to do that thing of asking waiters if they are actors. I'm on the clock 24/7, so I look anywhere I can find somebody who, to me, has that kind of charisma. There's no place that I don't look.
What do you think actors should know about auditioning during pilot season?
Every step of the way, there are challenges. You can say, "I want a bunch of auditions this pilot season," and you get them, and they're all in the same day. You say, "I can't focus and do my best because it's too many," or "I have this audition and it's a 12-page monologue for the next morning." I think an actor has to know what they can do and respect that. I do have a lot of actors who come to me and say, "I have five auditions today, I'm sorry I couldn't do this or that." What you really should do is respect what you can handle and always ask. Say, "I have too much on my plate." If you spread yourself so thin, you're not going to do well or as well as you would if you had more breathing room.
A lot of actors feel like they are not allowed to say things like "Can I have an extra day?" Or they don't take care of themselves in that way because they knock their heads into the wall for so long that they're so grateful when someone gives them their shot, but they still have to respect themselves enough to ask for what they need. I really think you can ask for anything if you ask it the right way. As long as you're being respectful, take a little bit of ownership and power back and be empowered. Of course, it's not an ideal situation. An audition is never going to be as comfortable as you would like, but that's [true] in any walk of life. It's my job to make the room as warm and inviting as possible, because auditioning is a scary enough thing without feeling intimidated. Their fears and insecurities should be put into perspective. Realize that this is just one day in your life. You're going to do your best work when you feel loved and supported.
What should actors know about auditioning for you and what will make them memorable to you?
Preparation is, of course, always crucial. You should walk into the room as if it is Day 1 of shooting—that's how prepared you have to be. I'm very big on directing. I'm never going to let anybody out of a room if I feel that they could do better or that they're just missing one little piece. That, to me, is what a casting director is. We're not called casting agents. What works for me is collaborating with the actor in the room, but that doesn't mean I don't want them to come in totally prepared. I want them to make very strong choices; I need the choices to come from their brain, because that will help me see their personality in the choice they made. I need to see their uniqueness, but then they have to be prepared to blow it all to hell. I usually know more than they do about what that director or producer wants. They can't be mind-readers to know what the right choice is; I just want them to make a choice, always. I respect if someone comes in with some sort of finished product. It doesn't mean it's what we're going to end up with, but it gives me something to work with.
What other advice do you have for actors?
You have to be your own advocate and you have to empower yourself to walk into an audition and do that audition because you love what you do. Always remember why you became an actor in the first place, and don't get caught up in what you perceive other people's opinions are. I find that everybody's got an opinion in the room or in the world, and you have to remember you're doing this because you love it. It's very easy as an actor to drift away from remembering that you're doing this because there's nothing in the world that makes you happier, because you get so bogged down with advice, opinions, and rules that you can lose sight of the reason you became an actor in the first place. Every day remember that you're doing this because you love it, and if that's not enough for you, think twice.