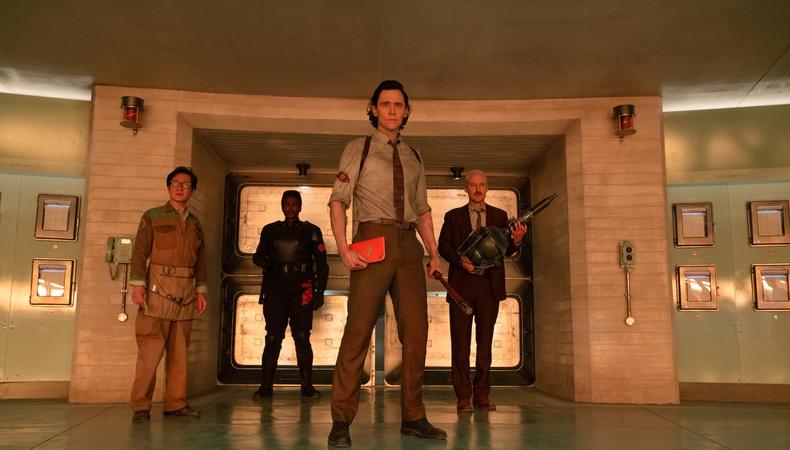 When Tom Hiddleston's Loki made his Marvel Cinematic Universe debut in 2011's "Thor," he was a full-on villain. This trend continued in the first "Avengers" movie (2012), in which the titular heroes foiled his plot to take over the world.
But beginning with 2017's "Thor: Ragnarok," Loki began to shift from supervillain to antihero, as he and his beefcake brother (Chris Hemsworth) joined forces to save their home realm from annihilation. And despite his untimely death in "Avengers: Infinity War" (2018), the MCU's favorite trickster made a comeback in 2021 with a Disney+ series of his very own.
With the critically acclaimed "Loki" returning for a second season on Oct. 5, here's our guide to getting cast on a potential future installment, including advice from the series' stars.
Created by Michael Waldron ("Doctor Strange in the Multiverse of Madness," "Heels"), "Loki" takes place in the wake of the universe-altering events of "Avengers: Endgame" (2019). Though the original Loki was murdered by Thanos in "Infinity War," an alternate version of the Asgardian god of mischief managed to escape his fate by stealing the all-powerful Tesseract in "The Avengers."
But that didn't mean he was out of the woods. By changing the course of history, this second Loki created an anomaly that made him a fugitive in the eyes of the Time Variance Authority—an extraplanar organization dedicated to maintaining the integrity of the "Sacred Timeline."
On Season 1, Loki manages to escape being wiped out of existence when he agrees to help chase down what the TVA considers to be an even more dangerous threat: a female variant of himself named Sylvie (Sophia Di Martino). The two eventually join forces in order to take down the Time-Keepers—the shadowy leaders of the TVA. Along the way, Loki forms an unlikely bond with Mobius M. Mobius (Owen Wilson), the agent tasked with keeping tabs on him.
By the end of the season, Loki and Sylvie assassinate the sinister He Who Remains (Jonathan Majors), unwittingly splintering the MCU into a multiverse in the process. On Season 2, Loki and Mobius must work to repair the Sacred Timeline before all is lost. Eric Martin ("Heels") has taken over for Waldron as head writer of the sophomore installment.
The series boasts an array of talented actors both dramatic and comedic, including:
Tom Hiddleston as Loki

Owen Wilson as Mobius M. Mobius

Gugu Mbatha-Raw as Ravonna Renslayer

Sophia Di Martino as Sylvie

Tara Strong as Miss Minutes

Eugene Cordero as Casey

Wunmi Mosaku as Hunter B-15

Neil Ellice as Hunter D-90

Sasha Lane as Hunter C-20

Richard E. Grant as Classic Loki

Jack Veal as Kid Loki

Deobia Oparei as Boastful Loki

Jonathan Majors as He Who Remains
Season 2 sees "Everything Everywhere All at Once" Oscar winner Ke Huy Quan joining the ensemble as O.B., the TVA's resident tech expert who helps Loki and Mobius in their quest to uncover the truth of the organization. Kate Dickie ("Game of Thrones") has signed as an unnamed character whose story is being kept under wraps—though there's plenty of fan speculation as to whom she might be playing. Rafael Casal ("Blindspotting") is also joining the ensemble in a yet-to-be-revealed role.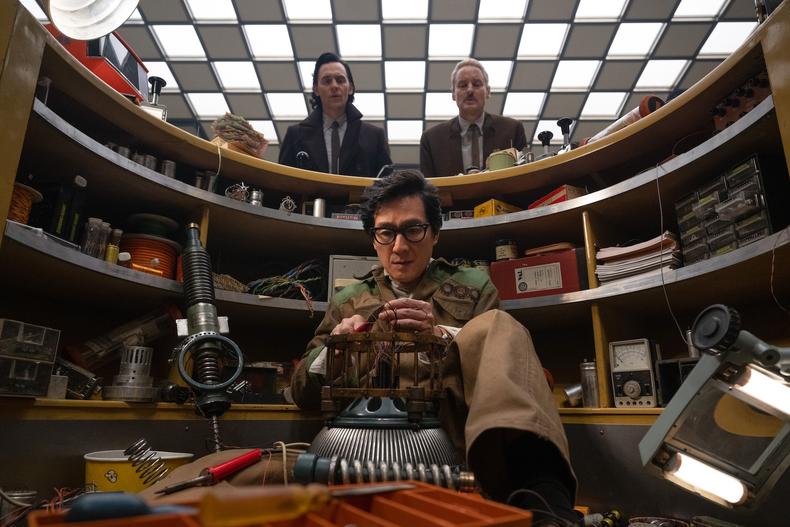 Continuing her role as the CD of every MCU project to date, Sarah Finn put together the "Loki" ensemble. She's joined by Krista Husar, whom Finn previously collaborated with on Marvel series including "Ms. Marvel," "Moon Knight," and "Agents of S.H.I.E.L.D."
Finn advised auditioners to "honor their own authentic voice" in the room. "An actor should always follow their instincts and follow their impulses—because as long as [they're] drawing on their own life experience and connecting with what's real in them and bringing that to what's real in the character, it's going to be unique. It's going to stand out.
"I think the most important thing is [that they] bring their own original inspiration and creativity to anything they're doing and to the role," she continued. "There's really no way to try to guess what someone's looking for or to try to figure out how to do it right. There's no right; there's only making it your own and bringing it to life. Of course, you want to pay attention to the scene, the character, and whatever notes you have; but beyond that, what takes flight in a room is when actors allow their own inspiration to come into their reading."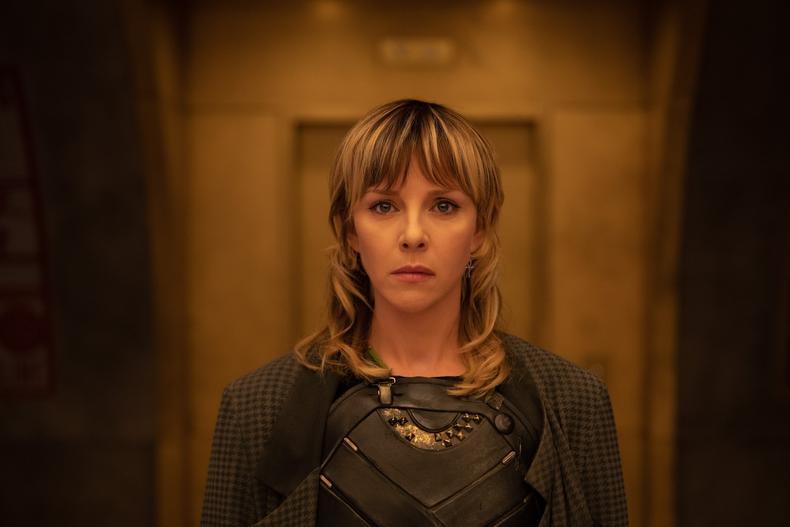 Hiddleston has spent more than a decade bringing his irresistible charisma to the MCU's god of mischief. It all began when "Thor" director Kenneth Branagh saw him audition for a very different role in the course of the three-month casting process for the film.
"At the time, they were looking for less well-established actors so that the audience didn't have an association [with them]," Hiddleston told Jimmy Fallon on "The Tonight Show." "They just wanted people to see these new characters, these new actors. And the agreement was: If you're over 6 foot and you've got blond hair, you can come and have a pop at it. So I never auditioned for Loki. I only ever auditioned for Thor, which is nuts."
"Tom gave you the impression that he could be ready for anything, performance-wise," Branagh told Entertainment Weekly. "Tom has a wild imagination, and so does Loki. He's got a mischievous sense of humor, and he was ready to play. It felt like he had a star personality; but he was a team player."
For Di Martino, who joined the MCU much later, the process was far less grueling. "It was the shortest casting experience I think I've ever had," she told Variety. "I did an audition tape with a very short scene. I wasn't asked to do it again, and I couldn't meet anyone because I was heavily pregnant at the time and I couldn't travel. Tom was in the U.S. and everyone else was in the U.S., so we didn't get to screen test or anything.
"So I just got the job on the back of this tape, which never happens, especially with a job like this! It was extremely quick and quite surprising to all involved. Me and my agent were both like, 'Really? Are you sure? This is crazy! OK, fine! We'll do it! We're in!' "
Kate Herron, who directed all six episodes of "Loki" Season 1, told BuzzFeed that Di Martino was a natural fit for Sylvie. "She's…really good at playing characters with a lot of anger, pain, and vulnerability. I just felt that those qualities were so Loki to me. She brought her own spin [to] it, too."
But the director added that casting Sylvie wasn't as easy as Di Martino made it sound. "Tom's performance is so iconic, so Sylvie was a tough role to cast, because you need to give him a good sparring partner. But also, it's another Loki, and people love Loki. So it was really making sure that she felt distinctive enough that she was different, but also that we gave Tom a really fun actor to play alongside. It was really fun watching them; it was really fun seeing their chemistry grow."
Herron also played a major role in casting Wilson as Mobius. "I had to phone Owen on my own. And I remember my heart was beating, and I was like, Oh, my God; this has to go well, because otherwise, the whole team's going to be like, 'You wrecked it.' But he was obviously very charming and nice," she told Heroic Hollywood.
"It was the most detailed pitch I've ever done," she continued. "He's very writer-orientated, so he basically wanted to know every detail, the world building, Loki's arc… But he was honestly just really excited. I think the thing that made me excited, just as a director, [was when] he was like, 'Look, I want to do something outside of myself and something that people wouldn't expect of me.' "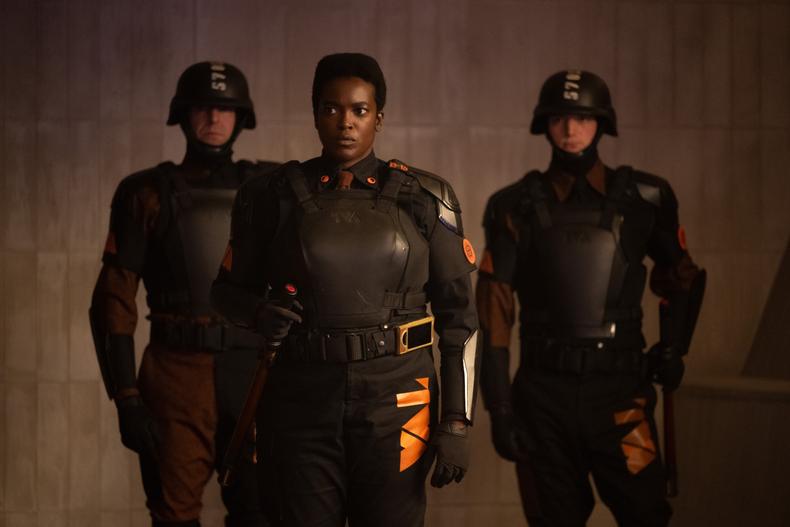 Due to the ongoing SAG-AFTRA and WGA strikes, there are currently no open auditions for the series. In the meantime, if you're looking for tips on landing a role in the franchise's next hit project, check out our guides to getting cast in the MCU and auditioning for Disney projects. This roundup of superhero gigs casting now is also a great resource.
We suggest bookmarking our guides on how to choose an acting agent and how to land representation, since agencies often have the exclusive power to secure auditions with major film and TV production companies like Disney and Marvel. This will set you up to hit the ground running once the strikes come to an end.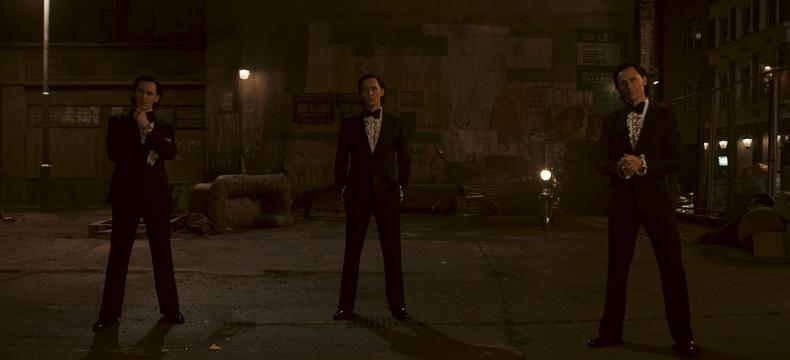 Think outside the box. When building a character, Wilson takes his cues from one of Hollywood's greats. "I remember hearing a good story about Jack Nicholson working with Stanley Kubrick on 'The Shining,' " he explained in an interview with Daily Actor. "Nicholson was saying that, as an actor, you always want to try to make things real and believable. When he was working with Kubrick, he finished a take and said, 'I feel like that was real.' And Kubrick said, 'Yes, it's real, but it's not interesting.' It's not enough just to be real; you have to try to make it interesting or entertaining."
Get comfortable with rejection. "Everything is possible, and nothing is guaranteed," Hiddleston said of life as an actor. "You are thrown into the business and thrown into the deep end, and there's no time for doubt or failure. Except, routinely, that's what happens to all of us…. I mean…a universal experience for all creative people—certainly actors—is the constant rejection at the beginning. And you have to get used to it, and you have to get thick-skinned about it. Deal with rejection, because no matter what you're trying to achieve, if you can't do that, then you will likely give up."
Gugu Mbatha-Raw echoed this sentiment in an interview with Tatler. "It's not like I was plucked out of drama school to be in anything hugely starry or high-profile," she said. "I've always worked hard, and there are a lot of things I haven't gotten, [though] I've got close to lots of big things.
"I learnt early on that your talent is really not enough," she continued. "You have to cultivate resilience and be able to bounce back from disappointment. You can't be too fragile. I think you have to have access to your sensitive faculties; but you also have to know how to coach yourself along and give yourself a talking-to and pick yourself up when you need to."
Stay optimistic. Although Quan hit it big as a kid thanks to roles in "Indiana Jones and the Temple of Doom" (1984) and "The Goonies" (1985), the actor didn't book any major movies for decades—that is, until "Everything Everywhere All at Once" came along. But even after winning the best supporting actor Oscar earlier this year, he still grapples with uncertainty—and he wouldn't have it any other way.
"I don't know what my next project is, and that's the truth," the actor told us. "[But] I like the feeling of not knowing. It keeps me grounded; it keeps me feeling grateful. Optimism is a great feeling…. I didn't have it in my younger days, but I have it now. Life is supposed to be full of ups and downs. It's the peaks and valleys that make a beautiful landscape. I wouldn't change a thing."