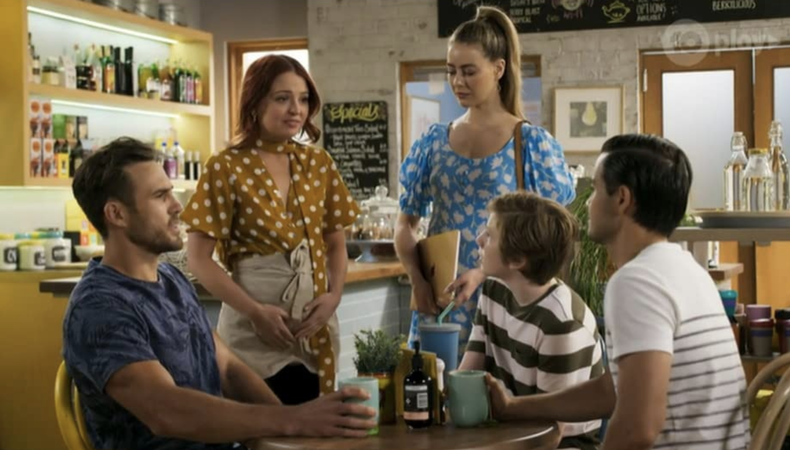 There are very few things more Australian than "Neighbours." This television drama is the longest-running series Down Under and the seventh longest-running still on air worldwide. Having been sold to over 60 countries internationally, there's no wonder it has become so ubiquitous.
In addition, the illustrious list of ex-Ramsay Street residents is hard to overlook. In fact, many of these famous faces (think Delta Goodrem, Guy Pearce, Kylie Minogue, and Liam Hemsworth) credit "Neighbours" as their launching pad, helping them build a formidable foundation for their later career successes.
Keen to get yourself cast on the beloved Aussie series? Read on for our complete breakdown of the show, as well as insights and advice from the principal casting director and two of its current stars.
Created by Reg Watson, "Neighbours" came from a desire to portray domestic storylines and realistic characters tailored to an Australian television audience. As a result, Erinsborough (a fictional suburb in Melbourne, Victoria) and Ramsay Street were born.
While "Neighbours" seems to have addressed almost every human experience possible over the course of its more than 8,000 episodes, at its core, the series focuses on the relationships between families, friends, and the local community. For example, there have been story arcs centred around divorce, adultery, pregnancy, terminal illness, drug use, imprisonment, and murder—to name but a few. In 2014, there was even one that featured a tornado tearing through the region.
"Neighbours" first screened on the Seven Network in 1985 but was dropped after episode 170 due to a disappointing performance outside of the Melbourne market. Fortunately, Channel Ten swiftly picked it up the following year, and the rest—as they say—is (Logie Hall of Fame certified) history.
Fremantle Australia is the current production company and driving force behind the series after taking over from Grundy Television in 2006.
According to Film Victoria, "Neighbours" Season 39 commenced filming on the 18 January 2021 and is expected to wrap on the 17 December 2021 — lockdown restrictions permitting!
Episodes are released each weeknight in Australia on 10 Peach, with repeats shown the following afternoon on Channel 10 (check your local TV guide for times in your state). Alternatively, all released episodes can be streamed on-demand for free at 10 play.
There are currently no active open casting calls for "Neighbours" Season 39.
However, "Neighbours" casting director, Thea McLeod, says: "I don't mind if actors email me directly. Sometimes I shoot myself in the foot a bit because I get millions of them emailing me because they know I've got that very open-door policy. But it's great because you never know."
McLeod also says outside of keeping an eye on the graduates of our "Big Three" drama schools (i.e. NIDA, WAAPA and VCA), "I try and get out and see as much theater as I can. Normal theater but then also musicals." Which makes sense, given her base in the theater-rich centre of Melbourne.
So, if you're currently heading towards showcase at an esteemed drama school, or are about to open a run in one of Melbourne's vibrant theaters, let the McLeod Casting team know. Yes, they're an unquestionably busy office, but as McLeod said, "You never know."
In the meantime, be sure to check out our full list of active Aussie casting notices.
The ensemble cast of "Neighbours" Season 39 includes:
Annie Jones as Jane Harris

April Rose Pengilly as Chloe Brennan

Ben Hall

as Ned Willis

Benny Turland as Hendrix Greyson

Charlotte Chimes as Nicolette Stone

Colette Mann as Sheila Canning

Georgie Stone as Mackenzie Hargraves

Jemma Donovan as Harlow Robinson

Olivia Junkeer as Yashvi

Rebecchi

Richie Morris as Levi Canning

Scarlett Anderson as Nell

Rebecchi

Stefan Dennis as Paul Robinson

Zima Anderson as Roxy Willis
The principal casting director for "Neighbours" is Thea McLeod, who's a member of both the Casting Guild of Australia and the Casting Society of America. McLeod is also assisted by Georgia Rickards at McLeod Casting, where they've firmly cemented themselves as one of the most prominent players in Aussie casting.
Of this particular gig (which McLeod has been attached to since 2011), McLeod says: "Casting a show like 'Neighbours' is a fast pace because we're shooting six episodes per week. We work 43 weeks of the year and every week it's six episodes. We have somewhere between 21 and 23 regular cast members, and each week we'll have different guests, bit parts, and dailies."
Funnily enough, McLeod—who was an actor before finding casting—actually starred on four episodes of the beloved drama in 1989. As a result, she knows what a gift TV soaps can be for actors. "On a show like 'Neighbours,' you have to work with so many directors, which is a fantastic thing for the actor. It's really quite disciplined and such a good training ground for young actors because you could be doing seven scenes all in one day and you've got to get those scripts down. You have to learn that really fast-paced kind of way," she says. "Also on a show like 'Neighbours,' we're very lucky [because] we have great drama coaches and voice coaches. It's like the best drama school ever."
Something which their astounding A-list alumni such as Ben Mendelsohn, Margot Robbie and Russell Crowe are all a testament to.
As to what you can expect when you get into the "Neighbours" audition room, McLeod says: "Generally, we'll do a little chat to camera. That really is used to just make them feel comfortable and for me to get a sense of their personality and what they're like as a person. I obviously already know what credits they've got. Then we'd play around with the scene so I'd do a couple of takes."
Speaking of his own experience, Richie Morris (who plays series regular Levi Canning on the soap) said his initial audition was actually a self-tape, followed soon after by, "A chemistry test with Colette Mann [who plays Sheila Canning]. The chemistry test was amazing. I love auditions where you get feedback and directions. Colette and I did some improvisation. She was such a dream to audition with."
Benny Turland (who portrays fellow series regular, Hendrix Greyson) says his first round was also a self-tape, however, wasn't meant to audition as he, "Wasn't what they were looking for." "My manager didn't tell me this and had me put down a tape for the show. I put down a tape and then a week later was flown to Melbourne from Syd[ney] to do a chemistry read with Jemma Donovan (who plays Harlow Robinson) and Tim Robards (who previously portrayed Pierce Greyson). I think three days after that I was told I had got the job. Luckily I had done some work before and had a bit of training behind me, but I guess I was kind of winging it to start off with."
To prepare for this huge opportunity, Morris says he hit all the basics. "Memorise lines, know my objectives, know the relationships you have between people, etc. I also watched heaps of episodes to really have a clear understanding of the style and 'vibe' of Neighbours,' " Turland says. Likewise, "Professionally, preparation is key."
While the chance to audition for such a big gig can no doubt be daunting, McLeod encourages actors to "Think of the audition as the performance rather than the end result. Enjoy that time when you're actually in the room with the casting director; that's the heart of what you're doing." Morris agrees, advising hopeful auditionees, "Don't be afraid to play around. I think having some energy and not thinking too hard about it really helps. Tap into your inner kid, it's really fun." Turland adds, "Trust yourself, take a risk in the character, know how to take direction, and be able to adjust your choices."
In a similar vein, Morris reflects that the biggest lesson from his time on Ramsay Street so far would be, "A tie between confidence and relaxing (trying to have ease in my performance)". Something he's seemed to have nailed throughout his more than 270 episodes to date.
Turland, having recently hit 400 episodes, feels his biggest takeaway has been an internal one too. "I'd say the biggest thing I've learnt personally would be self-awareness is key."
For parting words of wisdom, McLeod advocates actors control what they can control—namely their preparation and professionalism. "There's a difference between someone getting nervous and losing their lines or clearly not being prepared. Hundreds of people will be put forward to me and I'm only going to see 10 or 20 or 30, depending on the character. Being unprepared is the most disrespectful thing anyone could ever do, and it surprises me because it does happen."
"Be on time. You've got to stick to a schedule and be there and work. This is like a job interview, really." McLeod goes on to say, "Even in the casting process, I'm looking for the person as much as I'm looking for the actor."