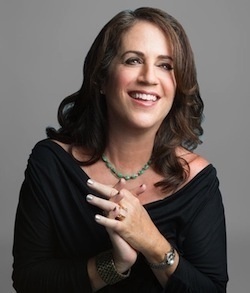 I'm currently casting my first play ever. Sitting in the audition room all afternoon with the producer, writer, and director of the play, Dale Launer, has been a great experience for me because he has hundreds of juicy stories about Hollywood.
For the last four decades, Launer has worn many hats in this business. We first met after he wrote a string of hit feature films, beginning with 1986's "Ruthless People," starring Bette Midler and Danny DeVito, and 1992's Oscar-winning "My Cousin Vinny" with Joe Pesci and Marisa Tomei. The play we're doing now is a sequel to "Vinny": "My Cousin Fiancé Vinny."
I recently sat with Launer for Backstage to discuss the ins and outs of the business.
These days, it's very common to be a multihyphenate actor-writer-director-producer. What advice would you give actors who want to do more?
Before my career kicked into gear, I lived in an apartment in Venice [Beach]. I had a friend who lived downstairs who was a reader at MGM, and he'd bring screenplays home for "weekend read" [that] I could look over. I got a firsthand look at the standard of material being sent around, and it was oddly encouraging—largely because they were all bad (except one by Paddy Chayefsky). And I could usually tell by the first page that it wasn't any good. There was a cliché, or something that smacked of hack writing, and they always started slow. You would have to slog through 10–15 pages to realize it wasn't going to get better. Why not be fresh and try to catch someone's interest early on? I sat down to write a "relentlessly entertaining" screenplay that will grab the reader on the very first page. You only get one chance at a first impression. My advice? Write for a reader who sees nothing but boring scripts, and entertain them. That script will pop.
More advice: To get movies produced, you need a bankable star. To get a star attached, you need to write a great role that they can't resist. As an actor-writer, you have a leg up. You know what you need as an actor, so put it on the page. Who is this character and what do they want? This is as important as grabbing them by the first page. Give them something they can sink their teeth into, and your chance of getting it made skyrockets.
READ: 3 Writing Tips for Creating Your Own Content
What are some things an actor does in an audition that wins you over?
Underplay it! I understand that an actor wants to try hard, but trying hard almost always results in overacting, which is a big fail. You need to be in the moment and not "acting." And be prepared. If you're reading off your sides, you're not connecting with your reading partner, and you're breaking up the scene into a series of start-and-stop moments. Keep in mind it's not just how you say the lines that's being evaluated, but how you're reacting to the other actor. There's gold in those reactions (keep 'em subtle, please!). Memorizing the material gives you a solid leg up over those who haven't.
Remember that the audience wants to love you. When I was casting an additional scene on "Love Potion No. 9," I asked our leading man, Tate Donovan, to read his part for auditioning actresses. Tate felt this was "an amazing" experience because he had no idea just how badly that side of the room wants the auditioning actor to knock it out of the ballpark. So don't be afraid to ask questions. If you think there are five ways to do this, just say so. We want you to be great.
How do you feel when an actor doesn't read your dialogue exactly as written?
Ugh! It depends. With more subtle, reality-based comedy, it often has to be read a specific way to be funny. Some lines are engineered to be funny; however, some actors are truly gifted at comedy and can improve on a line. It's possible. But my experience has been no, it usually doesn't work. Still, if you're in the moment and something feels comfortable and honest, give it a try.
I imagine you have a firm idea on how you see a character when you're writing. How do you feel when an actor comes in and brings something new to the character that you haven't thought of?
I prefer to see it exactly the way I hear it in my head, but sometimes someone comes in who has an interesting take I didn't think of. And if it works? It works. To me, if it's real, if the performance feels authentic, it will still work. I had a scene where someone had to cry. When that character cried, it was funny because it surprised the other character in the scene. One actress came in, portrayed some truly authentic emotion in the scene, and the scene went from smart and funny to profound and touching. And still funny. The scene was elevated. Keep it real and you have wiggle room. Especially if it's drama, you can play it a few different ways. And if you're good, it will still work.
When you're directing one of your scripts, what is your process with the actors like?
I think casting is 90 percent of directing. And then in rehearsal, you can squeeze the other 10 percent and sometimes find even more.