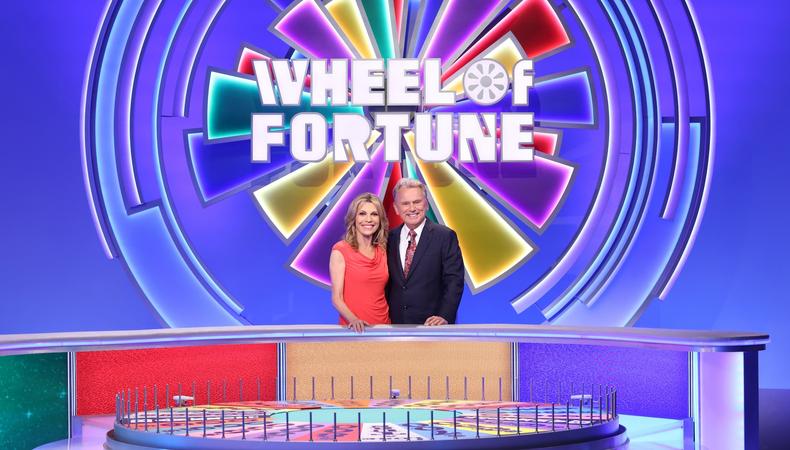 With money and prizes at stake, who hasn't imagined themselves as a contestant on "Wheel of Fortune"? The hit game show, known as America's Game, first aired in 1975 as a daytime series on NBC. It has since moved to its popular nighttime slot.
If you'd like to take your wordplay strategy for a literal spin, this guide will tell you everything you need to know about becoming a "Wheel of Fortune" contestant. From casting information to audition advice, you won't be puzzled anymore.
"Wheel of Fortune" tapes before a live audience at Sony Pictures Studios in Culver City, California. Like the game hangman, contestants must fill in the blanks of a word or phrase, guessing letters as they take turns spinning the big wheel. The show begins with a toss-up puzzle: Letters begin to auto-populate on the puzzleboard until one player buzzes in and correctly guesses the word or phrase. Each contestant then introduces themselves to the audience, ultimately leading to another toss-up puzzle that will determine who spins first in the main round.
Every round features a given theme—from "Song Lyrics" to "Around the House." Contestants can guess a letter each time they land on a monetary value or prize wedge. For $250, they may buy a vowel (if they have accumulated enough money during that particular round) until there are none left on the board. If they choose a letter that does not appear in the puzzle, control of the wheel passes to the next player. The same will happen if they land on the "Lose a Turn" or "Bankrupt" wedges.
Contestants can guess the puzzle at any time, and whoever wins the round gets to keep the money they amassed, with a minimum of $1,000 awarded per puzzle. If the player lands on a prize wedge, its worth gets added to their total winnings. And if they are lucky enough to solve the prize puzzle, they'll also walk away with a lavish trip. Whoever has the highest combined total of cash and prizes at the end of the last puzzle moves on to the bonus round. There, with a simple puzzle, they have the opportunity to win more cash, up to $100,000—$1 million, if they claim the coordinating wedge during regular gameplay—or a car. Regardless, all players are guaranteed a consolation prize of $1,000.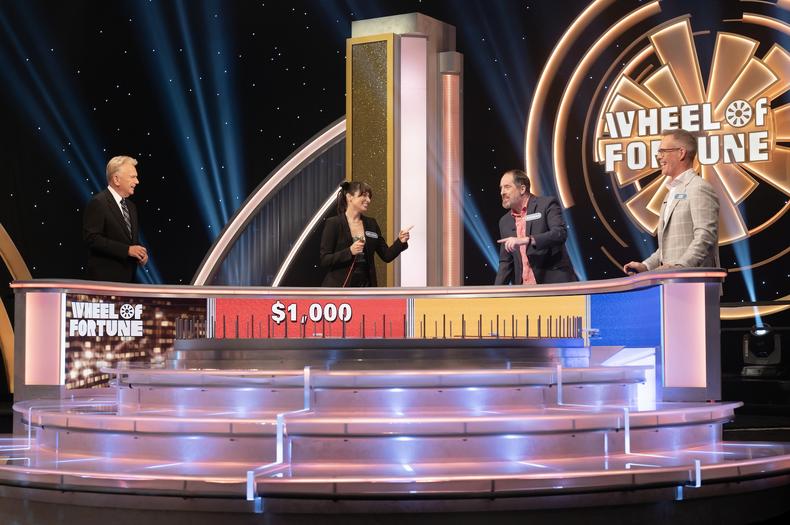 Pat Sajak and Vanna White have served as co-hosts on "Wheel of Fortune" for decades. Sajak works the big wheel, guiding contestants through each puzzle, and White mans the puzzleboard, revealing letters as they are called.
In June 2023, Sajak announced that Season 41, which premiered Sept. 11, will be his last. After Sajak retires, Ryan Seacrest will take over. For now, White will maintain her post as she recently signed a two-year contract.
Despite their long tenure, Sajak and White weren't the show's original co-hosts. Chuck Woolery and Susan Stafford first held the coveted positions on the daytime series. Bob Goen, Rolf Benirschke, and even Alex Trebek have also hosted.
Fans of "Wheel of Fortune" have come to know Sajak's daughter, Maggie, who primarily serves as host of the show's online content. And although you might not know him by sight, viewers will quickly recognize Jim Thornton's voice, as he's served as announcer since 2011.
As for the contestants, the trio changes daily. While most are everyday people—except when "Wheel of Fortune" airs its celebrity edition, of course—many fit into the show's special themes, including mothers, fathers, teachers, best friends, and college students.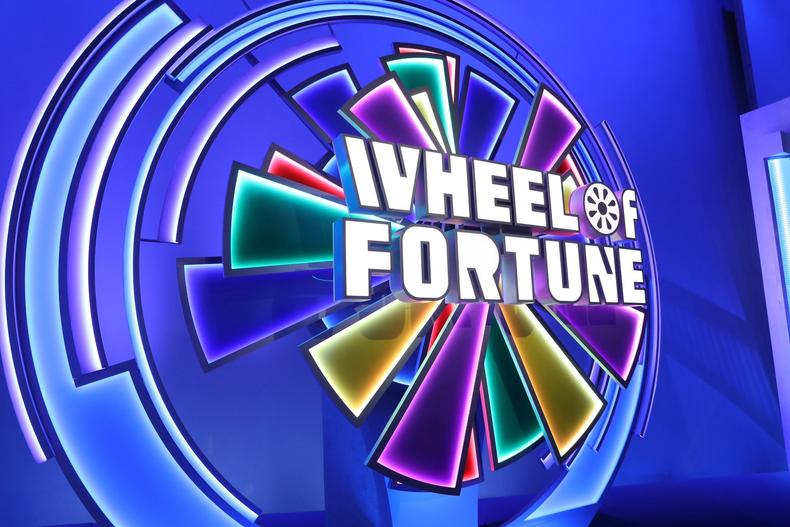 For "Wheel of Fortune" auditions, the entire process begins online. Potential contestants must first fill out the online application. First, you'll need to enter the basics—name, address, phone number, and date of birth—and indicate whether you are an adult, teen or college student. Next, you'll need to include a photo. As the show's website says, "We want to see your smile! Send us a photo of just you from the neck or waist up." So hone your selfie skills and ready your headshots, because first impressions are critical, especially when contestant coordinators must sift through hundreds of thousands of applications each year.
Finally, you'll need to upload a video that showcases your personality—in less than 60 seconds. According to the site, this is your "chance to charm" those in charge, so find some way to set yourself apart from the crowd. (Oh, and don't tell them "Wheel of Fortune" is on your bucket list.)
If you're selected, you'll receive an email indicating your virtual audition date and time. In response to the pandemic, the entire process has been moved online, so you can audition from the comfort of your home. The show's FAQs page states, "We love players who are at ease, fun, and good game players. It's important that the game moves along quickly and that the players are decisive in calling out their letters with a strong, confident voice and in choosing their game strategy." So be sure that you have a working knowledge of the show itself before hopping on Zoom with the contestant coordinators, as you will want to prove that you can make the game fast, fun, and fascinating for viewers at home.
If you're chosen, you'll receive a notice indicating that you've been added to the contestant pool, from which they will pull your name eventually. However, those who've appeared on a game show, dating show, relationship show, or reality show within the last three years, will not be eligible to compete.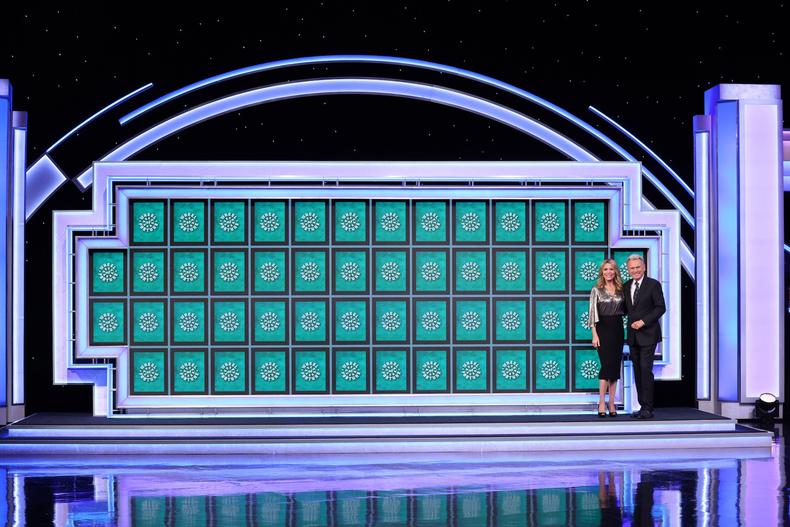 Former "Wheel of Fortune" executive producer Harry Friedman told ABC7 San Francisco, "The ideal 'Wheel of Fortune' contestant, first and foremost, is someone who's been watching the show for a long time, so they really understand how the game is played. Some of our best contestants are avid readers, crossword puzzle players, and solvers."
Sajak echoed that sentiment, telling the outlet, "The trick is, just treat it as a fun experience, and, you know, it doesn't hurt to watch a show occasionally, because there are strategies involved." However, as CinemaBlend noted, approximately one million people audition for "Wheel of Fortune" each year, but only about 600 people make the cut—so you're going to want to bring your A-game.
Former contestant Tania Lamb gave fans an overview of the questions the contestant coordinators told her to consider ahead of her audition:
Do you think you can solve puzzles under pressure on national television?

Are you able to stay focused and control your nerves under pressure?

Can you call out letters with a strong, clear, confident voice?

Do you have a good presence, vitality, and energy?
While there's no guarantee your answers will align with what contestant coordinators are looking for, the questions provide insight into what matters most to the powers that be. And as the show's website advises, "be yourself and let the unique you shine" so that showrunners can see your "fun, excited fan energy." It's a game show, after all—have a good time!