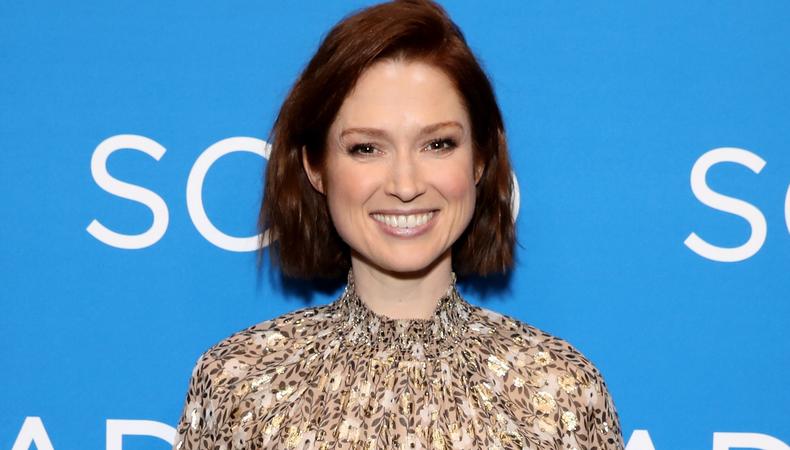 Not many college students can say that their department chair will be absent to play Julianne Moore's husband in a feature film. But not all universities are like Savannah College of Art and Design, and not all film and TV department chairs are D.W. Moffett, an actor who has spent 30 years in the business. Hosting a panel at SCAD's 7th annual aTVfest, a festival dedicated to television in Atlanta, Georgia, Moffett instructed students and industry networkers to be realistic about their goals when pursuing careers. He provided useful bits of advice like, "Don't go into a meeting saying, 'I want that Angelina Jolie movie and I want it now!'"
The festival hosted and honored notable industry talents like Ellie Kemper ("The Unbreakable Kimmy Schmidt") and Payne Lindsey, a Georgia native who created the popular podcast, "Up and Vanished," which has been adapted into a docu-series. The event is a unique opportunity for creatives who are both in training and already established to add to their knowledge and take the next steps. Backstage was in attendance to bring the event's big takeaways to those who couldn't be there.
Know (and take care of) yourself.
Voiceover artist Alexa Khan told listeners, "Figure out who you are in your world. Take care of your "home" and don't compare yourself to other people—that's to your detriment." Panelists admitted to ending their subscriptions to daily publications to avoid this peril. She stressed the importance of keeping close friends and accepting that acting is not a competition.
READ: How to Become a TV Actor
Work with representation that wants to work with you.
Echo Lake Entertainment manager Lauren Williams encourages actors and other types of talent to work with people who "you trust to call you back." She says some actors may want to work with the biggest agencies, but bigger is not necessarily better. "Amanda Seyfried will never leave her midlevel agency because of the work they do for her," she said. Khan chimed in and told performers to do their homework on agencies. For the voiceover actor, it meant working with an agency that has TV promo work, like narrating announcements, in its repertoire. While that seems obvious, it's a part of the industry some agencies may not invest time in seeking out opportunities for their clients.
Correspondence is key.
Think you can just fire off 20 comp ticket emails to grab an agent's attention? Not so, insists Williams, who admits to deleting comps that don't have a good subject line. "Research who you are sending invites to. You can find most people on IMDb Pro. Don't go straight to the top; find a hungry coordinator or assistant first." Khan echoed this, saying written thank you notes have always helped her land jobs, some of which have included credits like MGM and NBC.
Know your creative worth.
When Ben Edlund, creator, showrunner, and executive producer of "The Tick," was asked what he wished he had known when starting out, he replied, "I wish I had understood the nature of power in this industry, which is much more jealously guarded than any other." Starting out as an illustrator who had his ideas turned into a hit series, he explained, "I surrendered a lot of my power at the gate out of my desire to be a peacemaker. This industry is strangely entrepreneurial where you build up alliances, but you need to protect what you have. You're building a bridge between yourself and the outside."

For more information on SCAD and other events like ATV Fest, visit scad.edu.