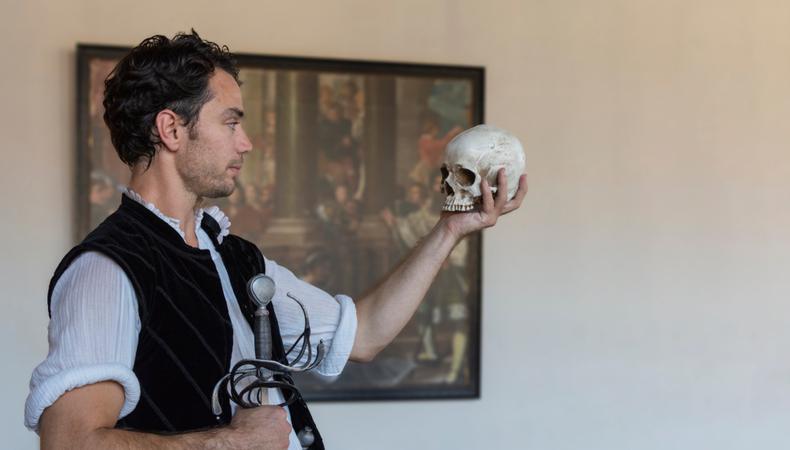 There's no shortcut to memorizing Shakespeare, and that's a good thing. The language can feel intimidating, the lines are often in verse, and the plays are long. If you don't understand everything the first time you pick it up—that's OK! The gold is in the process. Give yourself time. An actor needs time to excavate the language and get the words into their body and heart.
When a trained actor works with Shakespeare's text, they speak it out loud when they rehearse alone. When they read Shakespeare recreationally, they speak it out loud. When I'm searching for new monologues, I speak the plays out loud. Shakespeare's plays were meant to be experienced out loud. The only way to easily and organically memorize Shakespeare's language is to engage with it in our full voice.
What do I mean when I say "full voice?" An actor is in their full voice when they're present, on their breath with a free voice, and connecting through the words. It's instrumental to your work that you unlock your free voice. Don't mumble and don't yell. Just speak the text.
Whether or not you've studied iambic pentameter, verse lines, or sequential thought, all of the structure that's in the language and text is there for you and will work on you if you speak it with a free voice. Shakespeare is a master of language and form. If you can speak his text, the structure and rhythm is there to support you and it makes memorizing easier.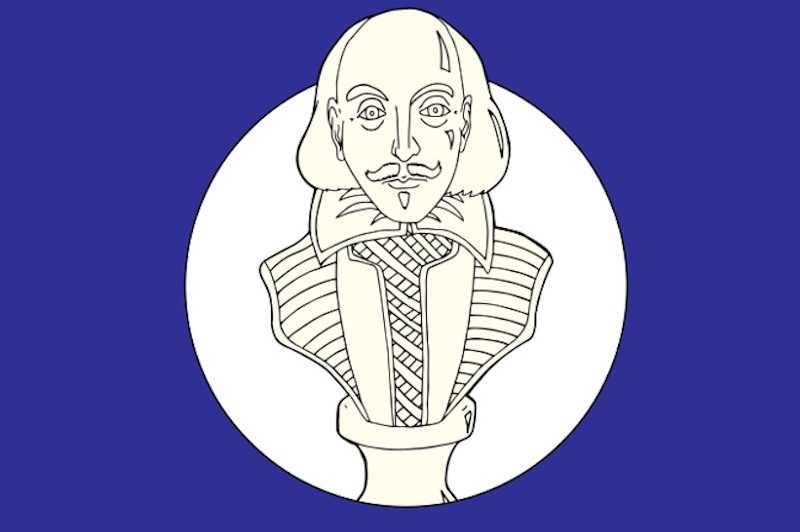 How to Conquer Shakespeare
Trying to memorize Shakespeare before you have had time to rehearse it out loud is like trying to memorize a piece of music by memorizing the notes on the page without ever playing the music. It's exponentially more difficult to memorize a Shakespeare monologue or a scene if you try to memorize cold. I see it over and over again when I work with my students who have trouble memorizing. Yet, as soon as they speak the text out loud, they begin to understand it. Once you connect to the language, you can memorize it.
As modern actors approaching Shakespeare, we must remind ourselves of the power of language. Words affect us as we speak them and affect others as they receive them. Shakespeare's language is visceral—from the meaning of the words, to the actual sounds of the words—it's meant to be spoken out loud and experienced.
In the world of film and TV, and even theater, we're expected to be off-book quickly. Even if your circumstance leaves you with nearly nonexistent rehearsal periods, you must schedule time for yourself to work with the text. Whether it's your new monologue, audition scene, or a sizable part in a Shakespeare play—you need to experience the text before you start to memorize. There is so much information in the language of Shakespeare. The process of working and speaking the text out loud before you memorize is guaranteed to take your performance to a much deeper place.
You can trust Shakespeare. You can trust the words. Shakespeare's text can feel intimidating because it's structured and heightened, but as you speak the text out loud, the language will support you like no other writing can. It's meant to flow through you the same way a great piece of music flows through everything, from the violin being played to the audience hearing it. If you trust the language, give yourself time, and allow the spoken words to affect you, you may discover you already know the text by heart before even getting around to memorizing it.
Looking for remote work? Backstage has got you covered! Click here for auditions you can do from home!
The views expressed in this article are solely that of the individual(s) providing them,
and do not necessarily reflect the opinions of Backstage or its staff.