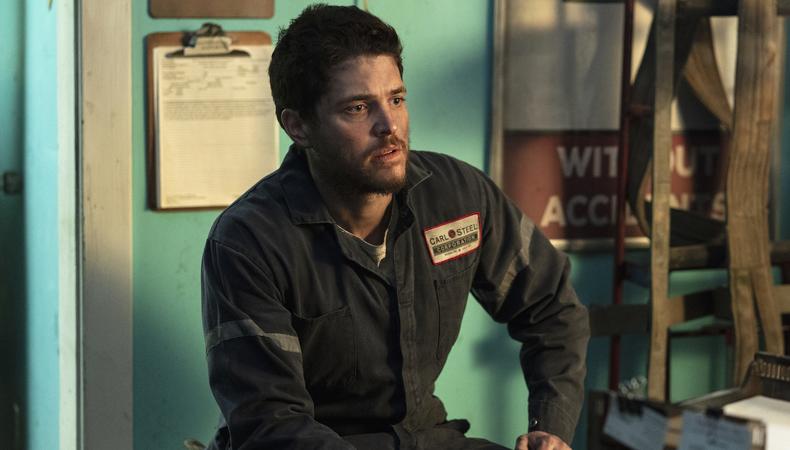 A veteran cinematographer, Darran Tiernan ("Westworld") insists his latest project, CBS All Access' "One Dollar," will defy audience expectations from a visual standpoint. That's because the mystery series, set in a small rust-belt town among its many steel mills, is bursting with vibrancy and color. Tiernan spoke with Backstage about the kind of unexpected beauty only the camera can find, and the one thing on-set that will give you away as a new actor.
How would you describe the job of a cinematographer?
The cinematographer is the right-hand person to the director. They are in charge of camera, lighting, grips, and camera moves. The job that you're going to do is to create the environment and also the technical environment to produce the director's vision, essentially.
READ: The 1 Thing Cinematographers Need From Actors
From a cinematography standpoint, what was unique about "One Dollar"?
It's a small-town murder mystery set in a steel town. You would think industrial lights would be pretty drab, but these steel mills are full of color because you've got fire, for one thing. Interestingly, you have these big, transparent windows which are all blue, sometimes green, with the yellow and red. So one of the unique things about it is that so much color is brought in, inspired by colors of steel mills. Even those industrial American lights are quite colorful. That's definitely the touch of the art department, syncing it all together and putting it in front of cameras.
How does your job in general relate to the actors?
Obviously, I want actors to feel comfortable and do what's best for them. [In that sense], my job is interesting. I usually tell actors that they're always free to come up to me and ask me questions, whatever the shot is. Some of them are very into it, to see what it looks like, and some of them aren't. And a couple of them were like, "Oh, wow, now we know!" My one important thing is I just want them to feel comfortable [and I want] to do anything that will make them feel more secure while they're doing their job. I think it's the story first, and then the performer, and then we're the gears that put it all together.
Is it usually apparent to you when you're shooting a new actor?
Yeah, it is. One of my gaffers is from Pittsburgh, and he's been around a long time. He said, "You know what first-day actors don't do? Well, an experienced actor knows where the camera is and where the marks are." I know it's frustrating for newer actors to hit marks, and the technical business can be overwhelming, but the only reason I would correct something is [if the actor is not hitting their mark].
How did you originally get into cinematography?
When I was about 16, I kind of realized what a cinematographer was, and a film I got addicted to was "Blade Runner." I just watched it over and over and over again. Growing up in Ireland, as well, you couldn't easily get a hold of American cinematography, that craft. Slowly but surely, I got a little bit more knowledge, and went to film school in about '92. It was fantastic because there were only two people in my class who wanted to be cinematographers and everybody else wanted to be directors, so we ended up shooting everything.
What advice can you offer to aspiring cinematographers?
Nowadays you have so many freaking cameras, it's ridiculous. If you want to do cinematography, you just have to shoot. You just have to keep shooting and learn about it and watch movies and try to talk to other people that do it and before you know it, somebody one day needs a video shot. You need to be shooting to get experience. It's very much a team game, filmmaking. Everybody has to work together to get the shot. And don't give up. If that's what you want to do, don't give up.
Ready for your small screen debut? Check out Backstage's TV listings!