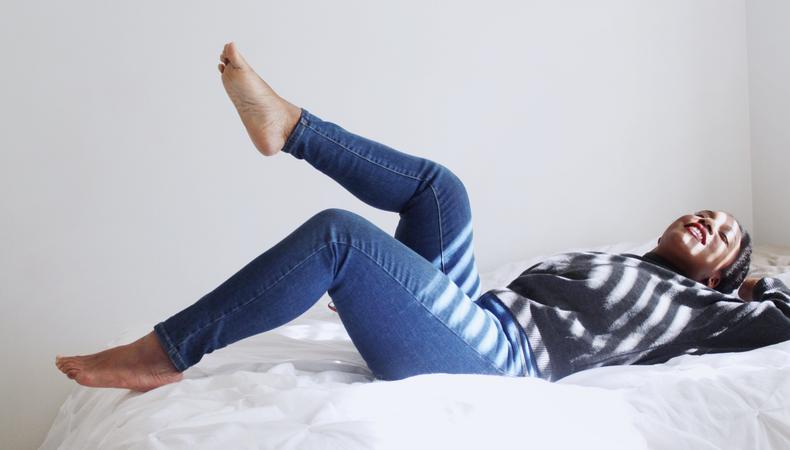 Being a professional actor requires the ability to ask yourself, "What do I need?" No one else is going to do it for you, so you have to be responsible for asking the question. As you progress, casting directors, directors, and various roles will demand different things from you, so it pays to take care of yourself for the sake of mental and physical health, as well as career preparedness.
In the work:
When it comes to the work, know who you are. Understanding the depth, rigor, and type of storyteller you aim to be will help you define your needs.
Train to do what you will do on set. Bring your passion, commitment, and follow through in your work on a daily basis. Make it a habit. Good days or bad, show up for yourself and your talent. Create resiliency. You'll need it as you tackle the challenges of being a pro.
Surround yourself with people who support you, are taking risks, and doing the work. Don't spend time with people who complain about how hard things are. A career in acting isn't easy—that should be understood. But those who go after it will find their way.
At the audition:
Arrive a little early. The last thing you want is to be flustered and unfocused when you go in to read. Take a moment to settle and get yourself in the right head space.
Auditions are won and lost in the waiting room, so be mindful of where you sit. Stay focused. If someone is chatty or disruptive, change seats. You're going to do your work in a minute; keep your eye on the prize.
Come into the room ready to go. Engage with the people who are casting. Use your common sense and assess the room. Know where your camera is. An actor takes care of themselves by giving. Remember, this is your 15-20 minutes to shine.
READ: How To Get the Rest Your Actor Mind Needs
My biggest tip for taking care of yourself in the audition room is control of your audition. Control the timing and tempo of your read—never let the reader dictate your energy level, timing, or pace. A reader, at best, is going to be at 50 percent of what the other character will be delivering so make sure you're prepared for that imbalance. Breathe and stay up in the imaginary circumstances. Listen as actively as you speak.
Then, walk out of those rooms like you have signed, sealed, and delivered exactly what you intended to do.
On set:
Sets are a busy place and time is money. Be prepared. Know your lines. Take the initiative to get yourself where you need to be to shoot by asking for a shooting schedule. Keep things on a simmer until you're called to set so you're always warm.
While you're going through blocking and the director is giving you notes, gear up for the first shot. Be open. Make sure you're breathing in everything around you. Don't wait until they call "action."
In life:
Acting is about so much more than your career—it's a lifestyle. But you also need things outside your career that feed your passions. Cultivate your self-expression and engagement with the world. Read. Travel. Meditate. Have Fun.
You don't want to exist in a bubble. Find out what interests you and how it will be reflected in your work. Open to the communications between the world we all live in and your talent. It can be social, political, or existential, but you want to connect to something beyond yourself. An actor should have something to say in their work.
Take downtime. Spend time doing what you love with people you care about. Through the ups and downs, feed your artist. Remind yourself of the things you do well. Celebrate the small steps as well as the big dreams coming true.
And of course, don't forget to have fun.
The views expressed in this article are solely that of the individual(s) providing them,
and do not necessarily reflect the opinions of Backstage or its staff.