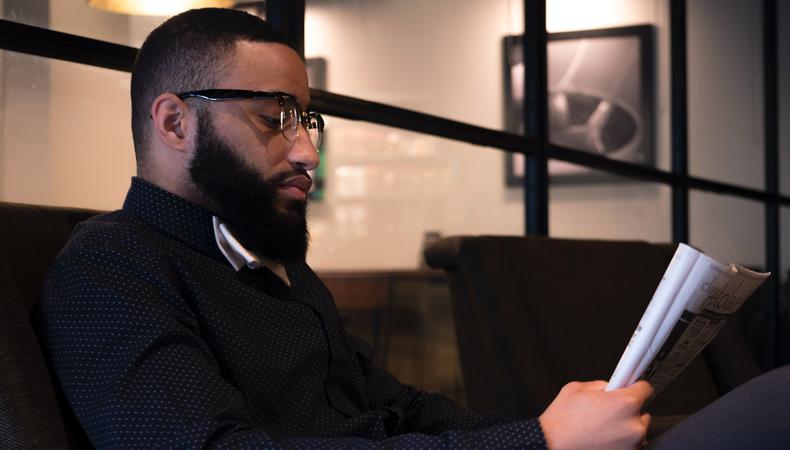 If you're looking for a job, you may spend hours scouring company career pages, job boards, Backstage's casting calls, LinkedIn, and search engines for listings of open positions. But there's another place to identify job opportunities that you may not have previously considered: trade publications. Entertainment industry trade magazines are great resources for finding job leads and if you play your cards right, you may even hear about an open role before an official posting ever reaches the internet.
Here are three things job seekers should keep an eye out for when reading the trades.
1. Project Announcements
If any new film or TV project is greenlit, there will be plenty of openings for both cast and crew positions. Backstage has an entire Greenlit series you can keep an eye on for such news. When you read about a project of interest, use your network to find an in. Do you know someone at the network who will be distributing? Someone who is connected to the writer or director? A producer on the show or film? Reach out!
If you're repped, let your agent or manager know you're interested in the project and have them put feelers out on your behalf. Sometimes you have to help them help you by letting them know what projects you're excited about! Showing your interest up front is a great way to stand out from the crowd, and you'll get a leg up on the competition if you can get your résumé into the line producer or casting director's hand before a posting or casting call has gone wide. Even if you don't have a contact to target directly, you can cold call productions to get your résumé on file. The earlier in pre-production you do this, the better!

2. Executive Moves
When a high-level industry player reveals that they're starting a company, or a new department head at an existing company is announced (especially if they've been brought on to launch a department), you can expect that they'll be building a team. Though they may initially look to hire their close contacts, they may be broadening their search for some roles. If you know someone with a connection to the company or new hire, find out if they've heard of any opportunities and ask for a referral. Even if nothing is available at the moment, you can always schedule an informational interview to learn more about the company and position yourself for future openings. An alternative strategy: Check LinkedIn to see if the department head has made any new hires. Those new hires will have left openings behind at their old companies when they took their new position!
3. Company Announcements
A great job search strategy is to target a handful of dream companies and work hard to let your network know where you've set your sights. Create a Google alert for any news articles that are related to the companies you're targeting and for companies and projects where your key contacts are employed. If a big project or initiative is announced, you'll have a great opportunity to get back in touch by sending a congratulatory note. Reconnecting will allow you to remind those people of your interest and give you a chance to reiterate your career goals. You never know when the timing will be right, but there's always a possibility that they'll have heard of an opening!
Aside from identifying potential job opportunities, reading the trades can also help you by keeping you informed of industry news and trends. This knowledge will allow you to speak more intelligently when you're networking or interviewing, not to mention guide you as you develop your own projects. So get in the habit of reading the trades. It's a great way to boost your job search!
Looking for remote work? Backstage has got you covered! Click here for auditions you can do from home!
The views expressed in this article are solely that of the individual(s) providing them,
and do not necessarily reflect the opinions of Backstage or its staff.