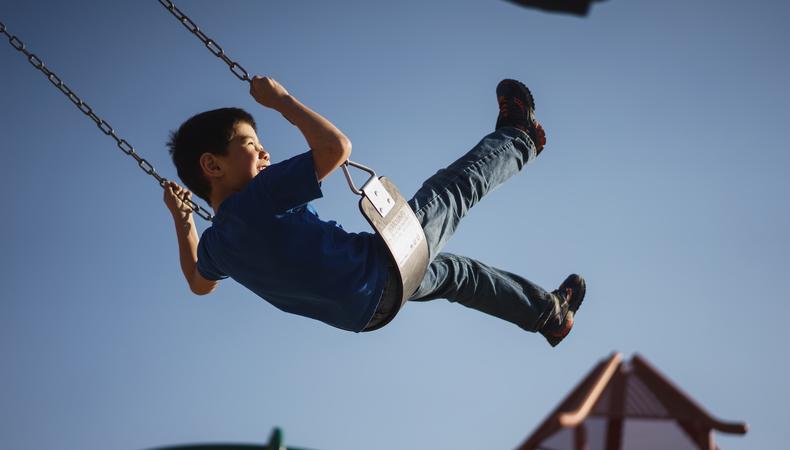 Summer is coming, and it's the perfect time for young actors to improve their skills. My favorite acting mantra is "talent and passion are essential elements in an actor's life. Training is the glue that holds them all together." Yet, it can be challenging for child actors to find time for intensive training during the school year. Now that summer is approaching, it's time to talk with your child about training opportunities.
It's not difficult for kids to understand the importance of continually increasing their acting skills. They can easily realize that acting is similar to athletics. Both require practice and improvement. If they're genuinely passionate about acting, you won't need to convince them to attend an acting class, work with a coach, or attend theater camp. They'll be begging you for the chance to learn more.
In my experience with private one-on-one sessions, weekly group classes, and one-day master classes, I find students make the most significant gains in group classes or camps that last for at least a week. That makes summer the perfect time for such training. Besides being a fun place to make friends, on-going classes reinforce acting basics such as listening and reacting. Students learn to trust each other and can tackle difficult material in a safe setting. Young actors often discover life-long friends during classes and camps. They also learn to encourage each other and celebrate each other's progress. These social skills help to balance some of the competitive nature of auditions.
When your child participates in an intensive summer training experience, he or she will gain the following:
Mastery
Just like a sports drill or playing the musical scales, repetition is an essential component of skill development. Working on acting exercises and daily rehearsing allows a student to learn new skills quickly.
Confidence
Confidence comes from competence. Once young actors observe their growth and progress over the training experience, they gain more trust in their abilities. That confidence can carry over into every part of their lives.
Success.
Ask any young working actor about their secret to success and they'll talk about hard work. My most successful clients don't skimp on training. Instead, they are committed to getting as much training as they possibly can.
READ: Everything Actors Need to Know About Summer Training
Robert Greene examined the lives of some of our most accomplished historical figures in his book "Mastery." He writes, "When it comes to mastering a skill, time is the magic ingredient. Assuming your practice proceeds at a steady level, over days and weeks, certain elements of the skill become hardwired. Slowly, the entire skill becomes internalized, part of your nervous system."
There are many opportunities for intensive summer training so choose wisely. First, speak with your child and discuss what they'd like to work on during the summer. Perhaps it's time to master a new skill set. For example, if your child has only trained for musical theater, try an on-camera training class.
Next, research training programs. Look at reviews on the internet, talk to other parents, and trust your gut. Speak with the instructor or camp director and determine the number of students, the background and experience of the instructor, their philosophy and approach, and if they offer a final performance or film footage which can be included in a demo reel.
If you travel to New York or Los Angeles for intensive summer training, you'll need to factor in costs for housing. If you're in New York, consider treating your young actor to theater tickets to round out their experience. You can check websites like Club Free Time, StageLight Magazine, and Arts Connection's teen programs for discount tickets, though there are fees involved with these. You can also visit sites like TodayTix and Broadway Box or head over in person to the TKTS booths in Times Square, Lincoln Center, or South Street Seaport, where there are much shorter lines.
Summer is an excellent time for consistent training, but it's also a time for fun. Look for classes and experiences that excite your child and will make their summer one they'll never forget.
The views expressed in this article are solely that of the individual(s) providing them,
and do not necessarily reflect the opinions of Backstage or its staff.