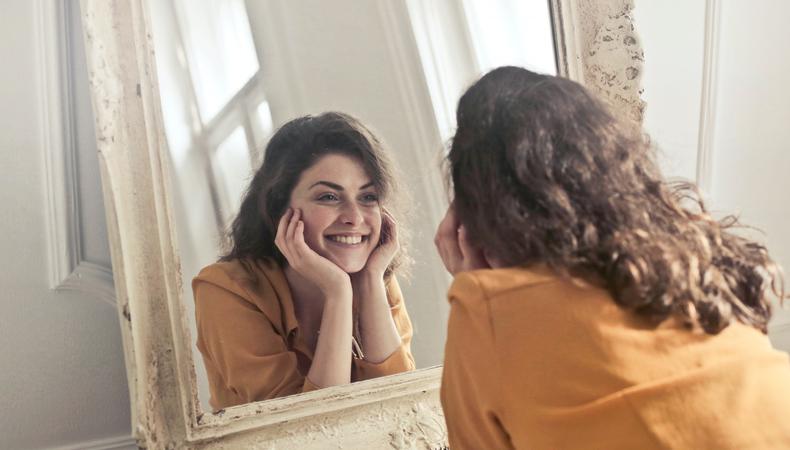 Actors might feel that what most likely dictates success is a natural talent, good looks, who they know, or frankly, getting a lucky break. But the truth is the greatest predictor of success in anything, particularly acting, is a person's mindset. "Your attitude will dictate your altitude" may sound like just another familiar platitude, but it possesses a great truth.
Your mindset is so powerful that it can play a huge role in creating career success or failure. It's so powerful that Olympic champions often work with sports psychologists so that they're sure to get in the right frame of mind to win. During a time of crisis like we face today, anxiety and fear can often control us and with the wrong frame of mind, actors may be unable to access their talent.
So now more than ever, it's particularly critical to find some means to empower yourself and pay attention to self-care so that nothing blocks you from what you need to succeed. There are innumerable techniques and practices that can help accomplish this whether it's practicing mindfulness or communing with nature if you're able to. It might even be just taking a break for a bubble bath! A variety of practices and techniques can create an inner sense of wellbeing and an attitude of gratitude, which can help you keep the right frame of mind. This, in turn, can help us feel hopeful and hope empowers us to fight the good fight against all our daily difficulties, not only in this extraordinary pandemic but always—with every rejection and challenge that comes within this competitive industry.
If we approach and react to our experiences with the right mindset, we can come back from failures resilient and ultimately stronger. Sara Blakely who invented Spanx said that her father always told her that failure was actually good. She was selling printers and every time she was rejected she reframed the rejection, hearing her father's words in her head. Failure didn't stick so she pushed on and that gave her the energy and optimism to move forward. She went on to invent Spanx. Her invention was rejected hundreds of times before that, but she ultimately became a billionaire. Her mindset was the greatest power in her success.
We may not all become billionaires, but we can become rich with positivity and tackle this difficult time with optimism and hope. Our studio is teaching classes using Zoom and although it is different than being with everyone in-person, it has been a terrific experience for us. We're thinking creatively out of the box and inventing new ways to stay connected and advance our talents. Without a positive mindset, that might never have happened.
So don't forget to give yourself a healthy dose of hope, positivity, and empowerment right now. Work out in the emotional gym every day—not only during this difficult time, but always.
Looking for remote work? Backstage has got you covered! Click here for auditions you can do from home!
The views expressed in this article are solely that of the individual(s) providing them,
and do not necessarily reflect the opinions of Backstage or its staff.