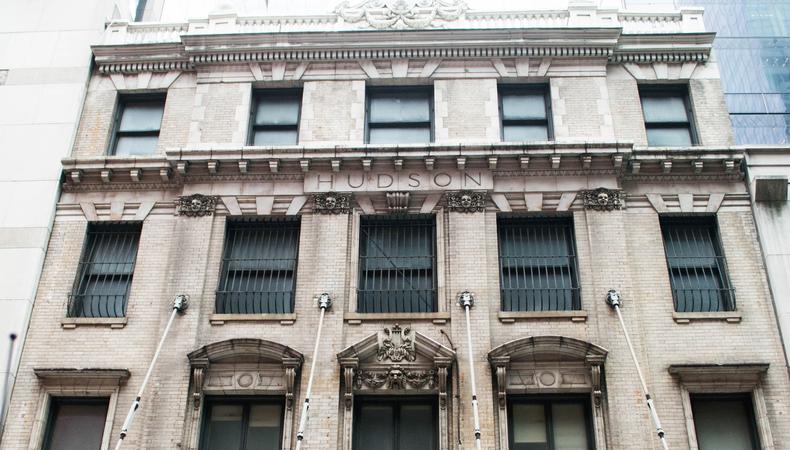 Ambassador Theatre Group (ATG) has announced it will reopen New York City's Hudson Theatre as Broadway's 41st playhouse. In partnership with Millennium & Copthorne Hotels PLC (M&C), one of the world's number foremost live theater companies will invest millions to restore the iconic landmark to its former glory as a venue of fabulous NYC theater.
The 112-year-old Hudson Theatre, located on 44th street between the Millennium Broadway Hotel and the Premier Hotel, opened with a production of "Cousin Kate," starring Ethel Barrymore, on October 19, 1903. Built by theatrical producer Henry B. Harris (whose wife managed the space after his death on the Titanic), its lobby was the largest ever seen at the time. The theater will have its curtain rise on the state-of-the-art relaunch in the 2016–17 Broadway season.
Chairman of M&C Kwek Leng Beng said in a statement, "The Hudson Theatre is one of the great historic landmarks in New York City and we have always been proud to have it in the Millennium & Copthorne family. We have proudly owned and maintained the theater as a cherished conference venue within our New York hotel estate since we acquired the Millennium Broadway Hotel New York in 1994. It was time for The Hudson to again become a destination where New Yorkers and visitors from around the world will experience great theater and entertainment."
"It's a rare opportunity to give new life to a Broadway venue which helped establish Broadway as we know it," said ATG's executive director David Lazar.
Inspired by this post? Check out our Broadway audition listings!