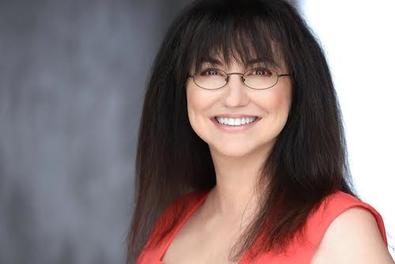 This past January marked 25 years in the entertainment industry for me as a manager. Did I have a huge party for this milestone? No, but I should have! What I did do was a thorough soul searching of what I did for my entire adult life and evaluate the impact I have had on my clients' lives. I figure I already know what my clients who are still working are getting: fame and fortune. But what about the clients who went onto other professions? What did they get out of their experience? How does the experience of being a child actor prepare you for life? I spoke to some former clients who went on to pursue other interests and these were the common themes they spoke about.
1. Memorization skills. Memory is not only a skill that takes practice, but a muscle that can be developed and will continue to grow. Memorization skills are learned early on in a child actor's career, whether it's only a line or two for a commercial, or pages and pages of script for a feature film. The habits and tricks kids use to memorize lines will be invaluable when it comes to memorizing the periodic table of elements, remembering each bone in the body for pre-med, or recognizing everybody by name at the business conference when they are adults.
2. Public speaking experience. Child actors practice public speaking at every turn. Whether it's on Broadway in front of a sold-out house or standing in front of a single casting director auditioning, these kids are practicing and becoming comfortable speaking to people every day. This translates into comfortable adults who are not afraid of speaking in front of people and can think on their feet with ease.
3. A solid work ethic. Kids in the business learn ownership and responsibility at a much younger age than people who enter the work force in their late teens. Even my clients as young as 6 or 7 know that they have to be on time and prepared at an audition or a booking. Some kids have had the unfortunate experience of learning too late that goofing around at work can get you fired. We recently had an experience where a 13-year-old client asked the director to wait while she finished texting her friend. She was replaced on that set within the hour. I guarantee for the rest of her life, she will never say that to a boss again.
4. Poise. So often we hear many child actors are described as "old souls." That's because they can hold their own in a conversation with adults like they are adults. These kids spend a lot of time with adult professionals (fellow actors, crew members, acting coaches, casting directors, etc.). They are treated as peers, not children. They are comfortable around people of all ages and develop a unique sense of confidence early on. As they grow up, they are developing the wonderful gift of not feeling intimidated by others and the ability to engage with new people in any situation.
5. Adaptability. Any kid who has been in the business knows that things can change by the minute. One minute you can be in school and the next you might be pulled out to get to an audition. Or you can have the lines that you spent hours or days working on tossed out and get handed completely new material that must be learned immediately. You can be booked on a project for a day and have it turn into two weeks. You can be shooting in New Jersey and the production will move to Florida in a heartbeat. There are endless examples that I give to show that these kids are not thrown off by changes, but rather they embrace them and go with the flow. As an adult, this is such a valuable resource to have within you—to be unflappable.
I'm satisfied and gratified to know that my clients who didn't pursue acting as their adult professions still benefited immensely from their experiences, and that my current clients are benefitting, no matter which way life takes them. Now I'm going to make a smoothie, sit out on my deck, and quietly celebrate this milestone.
Like this advice? Check out more from our Backstage Experts!
Want more tips for child actors? Watch here:
The views expressed in this article are solely that of the individual(s) providing them,
and do not necessarily reflect the opinions of Backstage or its staff.