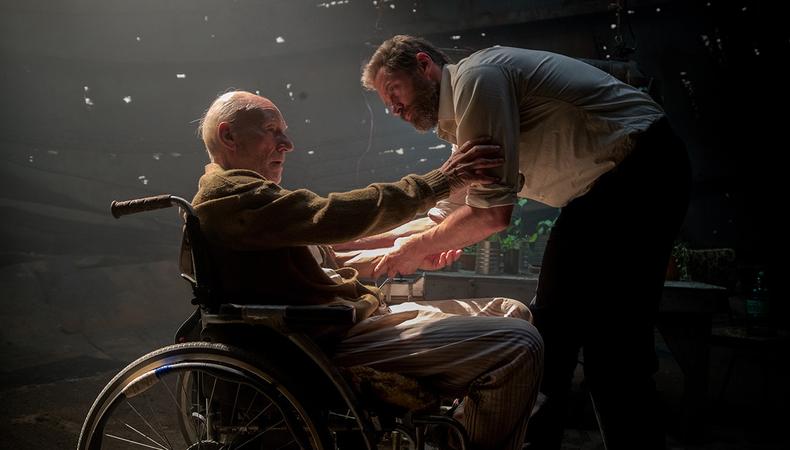 The following content has been sponsored by 20th Century Fox.
Writer-director James Mangold's "Logan" breaks many barriers of genre films. A serious drama with deep characterizations and superb performances, it marries modern special effects with traditional filmmaking and never loses narrative focus.
Although the characters in "Logan" have superhuman abilities, at its heart, the story—a family drama about a father, son, and daughter—is filled with very human emotions and behavior: regret, moral ambivalence, and the desire to come to terms with life choices.

"Logan" has the soul of a classic Western continuing the great tradition of the Western road movie—pictures as strong and diverse as "Shane," "Thelma and Louise," "Easy Rider," "Bonnie and Clyde," and, more recently, "Hell or High Water" and "Mad Max Fury Road."

Distributed by 20th Century Fox with a March 3 release, critics raved about the third solo film starring Wolverine—everyone's longtime favorite mutant—a character Hugh Jackman has played in nine of Marvel Entertainment's feature films over a staggering 17 years. Alongside Patrick Stewart as Charles Xavier a.k.a. Professor X, Jackman crafts as intricate and humane a performance as audiences have seen.
Sheri Linden of The Hollywood Reporter wrote, "Seamlessly melding Marvel mythology with Western mythology, James Mangold has crafted an affectingly stripped-down standalone feature, one that draws its strength from Hugh Jackman's nuanced turn as a reluctant, all but dissipated hero."
"Logan" is unusually emotional and politically charged for a franchise film, unafraid to look at our treatment of refugees, the glorification of violence, and the genetic manipulation of human beings and even our food supply.
In a recent chat with Mangold, as seen in the exclusive video below, Jackman spoke about reprising the role of Wolverine for the final time.
"I'm proud of the entire thing," says Jackman, who admits he cried upon seeing the movie's ending on the big screen. "When you know it's the last time, when you know it's your last game, let's do everything we have ever wanted to do. There is no movie I've ever done that has meant so much to me."
"I think Hugh was gripped by just the passion to do something different," says Mangold. "The kind of performance and the kind of ambitions that Hugh had thrive on interpersonal stakes. I thought he killed it, I thought he was incredible."
The actor and director also discuss portraying Stewart's fading Professor X in a new light, and the pitch-perfect performance from child actor Dafne Keen as Laura. Check out the discussion, moderated by John Horn in Los Angeles, in this exclusive video from 20th Century Fox. For more information on "Logan" and their other titles, visit their website.