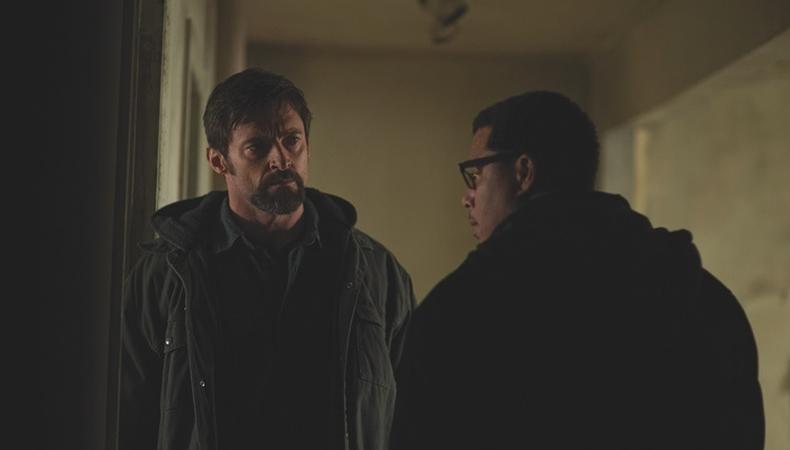 "Prisoners" was originally written as a story of two white families in a predominantly white neighborhood and their struggle, when their daughters go missing, to find their kidnapped children.
But casting directors Kerry Barden and Paul Schnee of Barden/Schnee Casting challenged that original concept.
"The discussion about Viola [Davis'] and Terrence [Howard's] roles was a discussion about whether we could open it up to non-Caucasians," explains Barden. "And everyone was open to that idea because it's a working-class neighborhood.… It feels like it adds an authenticity to the world we live in. We never discussed their skin color. That's who they are, and they're the neighbors across the street with children the same age. I actually think it's a powerful non-statement statement."
This casting choice also opened up the casting possibilities for the two girls who go missing in the film. Bringing a child in for such intense subject matter can be a daunting task, but Rich Delia, an associate at Barden/Schnee who helped cast the film, says they were impressed with the maturity and caliber of talent that came in.
"Kyla came in to read for [director] Denis [Villeneuve] with Kerry and I in L.A., and she is such a sweet young little girl you don't really know how she's going to be able to pull this out of her, but she just went there," Delia says of Kyla Drew Simmons' audition for the role of Joy Birch. "The minute she was done, she just got her little girlish smile on again and was like, 'Was that good? Do you want me to do anything different?' "
"Prisoners" marks the first time Barden and Schnee have worked with French-Canadian director Villeneuve, and Barden says when working with international directors, discussions rather than auditions dominate the casting process.
One conversation was about who would play Detective Loki, the investigating officer and an outsider in the town. (Star Hugh Jackman was already on board to play father Keller Dover when Barden and Schnee joined the team.) Villeneuve had just worked with Jake Gyllenhaal on "Enemy," and when his name came up the director was eager to work with Gyllenhaal again.
"I had not thought of Jake as a down-and-dirty L.A. cop," says Barden, adding that he watched Gyllenhaal's police officer drama "End of Watch" while casting "Prisoners." "I've known him over the years, and we cast him in 'Proof' years ago. From the work he's done over the years, he's just really grown as a man. He's just such a good actor, so it was kind of fun to cast him in something that was the loner and man out of his element."
Casting Directors: Kerry Barden, Paul Schnee, and Rich Delia
Director: Denis Villeneuve
Writer: Aaron Guzikowski
Stars: Hugh Jackman, Jake Gyllenhaal, Viola Davis, Maria Bello, Terrence Howard, Melissa Leo, Paul Dano, Erin Gerasimovich, Kyla Drew Simmons
The Pitch: Two girls go missing in a suburban neighborhood, and a father (Hugh Jackman) takes the investigation into his own hands when he deems the detective (Jake Gyllenhaal) inept at handling the case.