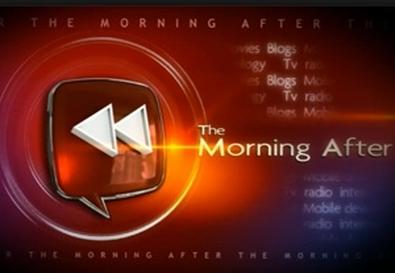 Hulu is casting potential guest hosts for its original web series "
The Morning After
," a series of daily five-minute webisodes that give Hulu users a shot of pop culture to help them stay current on the water-cooler chatter of the day. "The Morning After" debuted in January 2011, and new episodes are available Monday through Friday on Hulu and through the Hulu Plus subscription service.
Casting director Cathy Henderson-Martin, CSA and casting associate Ashley Kelly are seeking attractive and articulate males and females between the ages of 25-35 to step in when regular hosts Brian Kimmet and Ginger Gonzaga are not available. Hosts should be able to convey expertise in pop culture and entertainment news, and should have improv experience and great comedic timing. Think Jon Stewart on "The Daily Show" or Tina Fey on the "SNL" sketch "Weekend Update."
The show is produced in partnership with executive producer Jace Hall ("V") and HDFilms. Production is ongoing in Burbank, CA.
Auditions will be held the week of April 9 in Burbank. For more information and to schedule an audition appointment,
view the full casting notice on BackStage.com
. (Subscription required.)
Cathy Henderson-Martin is a CSA member with over 30 years of experience casting for film, television, and video. Her credits include some of the most popular TV series of the '70s and '80s, such as "MacGyver," "CHiPS," and "Charlie's Angels."