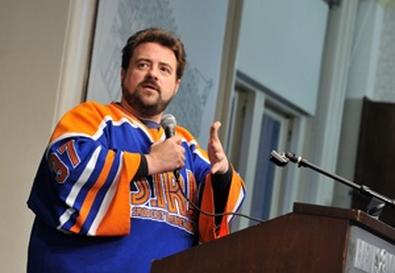 Hulu tapped two prominent casting directors for its new series that will debut this summer.
The streaming video site recently announced it plans to debut 10 new series this summer, three original programs and seven licensed shows. It was the latest signal that Hulu and other streaming subscription services like Netflix will begin competing with networks for talent as they expand their programming.
One of Hulu's new original series, "Spoilers," is the creation of writer-director Kevin Smith. The show is being dubbed an anti-movie review program. "Spoilers" features animated shorts mixed in with group chats, but doesn't have actors. Two of Hulu's other new programs will require casting, though.
"We Got Next" is a half-hour scripted comedy produced by Kenya Barris that follows a four-man pickup basketball team. It's being cast by the sister team of Marisa and Jessica Ross, who also cast the CBS comedy "How I Met Your Mother."
The site also has Richard Linklater's "Up to Speed" coming out this summer. The half-hour travel series is hosted by Timothy "Speed" Levitch. It's being cast by Beth Sepko, who in addition to casting movies such as "Machete" and "Sin City" has done series including "Friday Night Lights." Sepko, who is based in Austin, Texas, will likely be tasked with finding local experts and locations.
"Spoilers" is set for a 10-episode run, while "We Got Next" and "Up to Speed" have six episodes each. Those shows join Hulu's other original series, "Battleground" and Morgan Spurlock's "A Day in the Life," a docu-series.