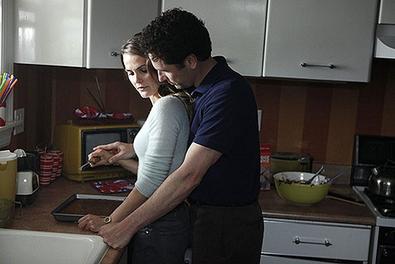 While much of New York City's film and television industry got back to work this week after Hurricane Sandy tore a path of destruction that damaged many of the city's shooting locations, production on at least one TV show is still on hold.

The Wrap has reported that "The Americans," FX's upcoming Cold War spy series starring Keri Russell and Matthew Rhys as undercover KGB agents living in Washington, D.C., in the 1980s, has been forced to delay shooting as a result of the storm. An indoor soundstage at Brooklyn studio Eastern Effects, where the show is filmed, was reportedly flooded with 6 inches of water, damaging one of the sets.

Shooting was scheduled to begin Tuesday, Nov. 13, but has been delayed until Monday, Nov. 26, due to the flood damage. Crew members returned to work Wednesday, Nov. 7.

According to the studio's website, "Due to Hurricane Sandy, Eastern Effects is temporarily closed. We have no email or office phone communication at this time." Clients are instructed to visit EasternEffects.com daily for updates, beginning today.

Although the flooding in the studio space has been cleaned up, crew members were concerned about their safety because Eastern Effects is located near Brooklyn's heavily polluted Gowanus Canal. The extent of the damage is still being evaluated but testing so far has shown that the studio was not exposed to untreated sewage waste or other contaminants. "Consultants hired by FX have determined that it is safe to resume production," The Wrap reported.

"In four days, we have taken every piece of wall that had been exposed to flooding and had it removed," Laura Gahrahmat, a co-owner of Eastern Effects, told The Wrap. "We've done extensive cleanup per FX's requirements."

As a result of the superstorm, outdoor film and TV production was halted temporarily and shooting permits were revoked or suspended in all five boroughs until earlier this week. "Law & Order: SVU," "Smash," and "666 Park Avenue" (which also reportedly suffered severe damage to its sets) were among the series forced to pause production in Sandy's wake. But about a dozen New York-based shows, including "30 Rock," "Elementary," "The Good Wife," and "Blue Bloods," were able to resume filming on indoor soundstages, such as Brooklyn's Steiner Studios and Broadway Stages, as early as last Wednesday, Oct. 31.

"The Americans" is scheduled to premiere on FX in early 2013. The pilot episode filmed earlier this year in New York City.