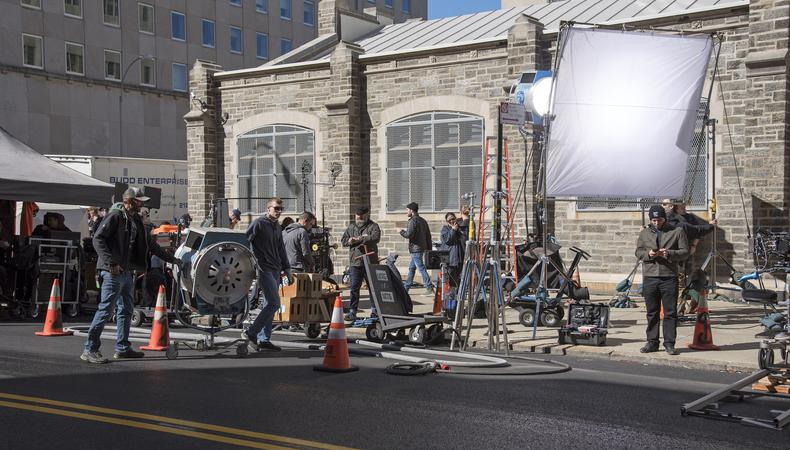 An overwhelming majority of IATSE members voted to authorize a film and television production strike after contract negotiations with the Alliance of Motion Picture and Television Producers stalled. IATSE leaders' requests from membership to authorize a strike if needed were approved, with almost 99% voting yes. While the authorization vote does not mean the union will go on strike, it does mean additional leverage for IATSE.
The union and AMPTP have resumed negotiations, after coming to a standstill last month.
"The members have spoken loud and clear," said IATSE President Matthew Loeb. "This vote is about the quality of life as well as the health and safety of those who work in the film and television industry. Our people have basic human needs like time for meal breaks, adequate sleep, and a weekend. For those at the bottom of the pay scale, they deserve nothing less than a living wage."
IATSE represents over 150,000 technicians, artisans, and craftspeople in film, TV, and theater in the U.S. and Canada. The current negotiations with AMPTP are for two contracts: Basic Agreement and Area Standards Agreement. These two film and TV contracts cover 36 IATSE Locals and 60,000 members across the country. Of those 60,000 members, almost 90% participated in the strike authorization vote.
If IATSE chooses to strike, it will effectively shut down film and TV production nationwide.
AMPTP has released a statement saying that it "remains committed to reaching an agreement that will keep the industry working. We deeply value our IATSE crew members and are committed to working with them to avoid shutting down the industry at such a pivotal time, particularly since the industry is still recovering from the economic fallout from the COVID-19 pandemic. A deal can be made at the bargaining table, but it will require both parties working together in good faith with a willingness to compromise and to explore new solutions to resolve the open issues."
The possible IATSE strike garnered support from other entertainment unions as well as politicians. California's state senators released an open letter to AMPTP President Carol Lombardini to "negotiate fair successor contracts with IATSE."
"We urge the AMPTP to recognize the sacrifices made by workers in this industry, to negotiate in good faith, and to reach a fair contract to address the core issues of health and safety, reasonable workhours, and fair pay," said the letter, which was jointly signed by fifty California state senators and Assembly members.
New York's state senators also sent a joint letter pointing out that the long work hours required by producers have been detrimental to the health of crew members.
"Recently, we heard a story of an IATSE worker in New York who worked a typical week of long hours, with work calls changing from early morning on Monday to a night call overlapping from Friday to Saturday morning. On the last day of the workweek this worker fell asleep at the wheel while on their way home, totaling their vehicle, while miraculously walking away unharmed. Other workers have not been as fortunate, yet these stories are all too typical and illustrate exactly the problem with the current production schedule," said the letter, jointly signed by 33 New York state senators.
Congressional House Representative Alexandria Ocasio-Cortez and Senator Elizabeth Warren have also expressed support for IATSE.
SAG-AFTRA President Fran Drescher and National Executive Director Duncan Crabtree-Ireland released a joint statement supporting the IATSE strike authorization, saying, "The results of the IATSE strike authorization vote are a resounding call for fairness, dignity and respect on the job. IATSE's frustrations with the employers must be heard and producers must adapt to a more conscious capitalism. Profit at the expense of things of true value like honor, respect and appreciation has no place in contemporary times. The 160,000 members of SAG-AFTRA stand with I.A.T.S.E. every step of the way."
Looking for remote work? Backstage has got you covered! Click here for auditions you can do from home!