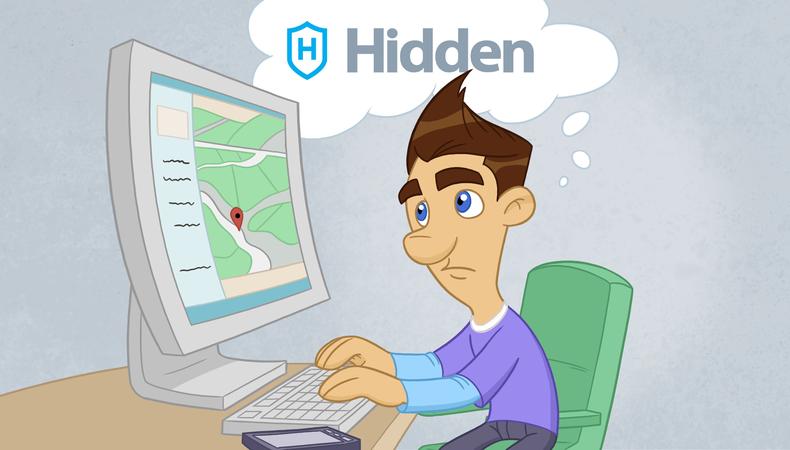 Prior to owning and operating his own animation studio, Heredia Designs, David Heredia worked for Disney where one of his many jobs was assisting on casting reads. So when he needed to cast voice actors for his animated projects, the process wasn't completely foreign to him. Initially he went to craigslist, but disappointed in the results, he started looking elsewhere. He came across an actor on a modeling agency website who had a Backstage profile and was impressed. After looking into Backstage as a casting site, he decided to give it a try. "After I posted the first job, the response that I got was just unbelievable. I wasn't used to having so many options so immediately."
When Heredia was approached by the client to do the Hidden App explainer video, the client wanted to know that Heredia had access to voiceover artists. "It's so much more effective for me as an animator to create projects for different clients and to have access [to] the talent pool. One of the things I know clients really enjoy is having options." He decided to set up a Dropbox folder where he could have Backstage applicants submit line readings of the actual script for the client to choose. "This adds a new realm, it helps give me credit as a small company. I'm giving them the options."
Heredia really wanted the voiceover to sound natural as if it was a conversation. "There were a lot of actors who read well, but their voice just wasn't a good fit." When Paul Lehrman's file came in, Heredia says, "I personally liked it because it sounded really natural." When he sent over the audition files to the client, he put an asterisk by Lehrman's name let the client know he thought Lehrman was who they were looking for. The client agreed and Lehrman booked the role.
Working with Lehrman was Heredia's favorite part of the project. "He was very professional and that cemented my relationship with Backstage." Not only was Heredia impressed with Lehrman's voice-over abilities, he was also impressed with how willing Lehrman was to re-record multiple times until the client was happy. As a designer, Heredia always offers three free options to the client and then charges for anything that exceeds that. He felt it was important to treat Lehrman the same way, so he paid Lehrman for his extra time. "He was very, very, very patient throughout the whole thing even when I know he was sick of it."
Another important aspect that helped Lehrman book the role was that he followed the submission instructions. "It was nitpicky stuff, but he followed it to the 'T.'" Since Heredia was casting strictly from the audio readings and dealing with both Lehrman and his client via the internet, following directions was extremely important. Heredia notes that on other projects, he's rejected actors for not following the directions. In a previous project with a long narration, he received some great auditions from talent actors that couldn't be considered because they hadn't submitted the audio file correctly. Approximately one third of the applicants were excluded because they deviated from the guidelines; Heredia stresses the importance of following directions precisely and fully, as applicants who can complete small tasks properly can be trusted to deliver consistent, quality performances.