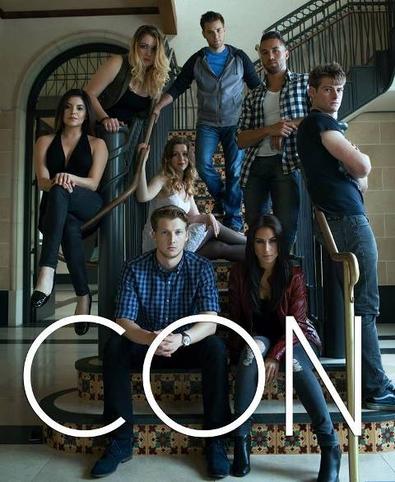 Having previously cast her first series "Antidote 15" on Backstage, Amy Suto had some experience to help her with assembling the large cast on her USC miniseries, "Con." Inspired by a computer hacking class that Suto and her co-showrunner Jen Enfield-Kane took at USC, "Con" stars Nicole Dambro as Iris, a reckless con artist, and Joey Livingston as Jonah, the idealistic architect. The six fifteen-minute episodes follow the two con artists teaming up to pull off their respective long cons. She notes Jonah was a little difficult to cast because they wanted to get the right dynamic with Iris. "[Dambro and Livingston] had this great chemistry and were able to play off of each other so well, and they brought the scene to life."
"One of the key lessons I've learned in terms of casting is to find actors who are not only talented, but who will also work well with their fellow cast and the crew on set. Casting is about putting a team together who will support and nurture the project, take the story seriously, and be dependable — there's nothing worse than having an actor drop out mid-season, especially on a serialized project such as this." The cast she selected works so well together a few of them have even gone on to collaborate on other film projects.
To find the right fit for the very specific characters Suto and Enfield-Kane had written, Suto wanted to reach as many professional actors as possible. Enfield-Kane and Suto discussed the kind of qualities they needed to see from the actors "both in their reels and resumes as well as in auditions." They also researched the actors and tried to learn as much as they could before they called them in. "If an actor didn't have a reel, we were less inclined to consider them…we didn't want to waste their time and ours if they weren't the right fit for the characters we were casting."
Both the Backstage actors Suto cast, Chae Talley and Jonathan Jennings, play pivotal roles in the series. Suto says Talley's role, Aiden, "is the heart of our series: he's the only truly good character who doesn't have a hidden agenda, and he gets his heart broken by the con artist Iris." They wanted someone the audience would feel sympathy for and cheer for and Talley was the perfect fit. Talley was drawn to the project because of the concept, but when he got the script, he says he was ecstatic. "Most of the time, when I initially look at a script, I am looking for ways to 'bring it to life' and attempt to make it pop. The brilliant writing minds of Jen and Amy had already done that work for me. For most of the season I felt like it was just my job to not mess-up the masterpiece they had created." To prepare for the audition, he decided to practice with his friend (Nicole Dambro) who ironically happened to be auditioning for one of the roles as well. "We were very happy once we found out that we would be moving forward on 'Con' together."
Jennings' role, Brad, is the "Hawaiian-bro-tank-wearing frat guy who is Jonah's best friend." For the audition, Jennings says, "I actually wore this horribly tacky Hawaiian print bro tank because I knew it was perfect for the character of Brad. They loved it and I actually ended up wearing it in one of the scenes we use!" Since the character functions as a well-intentioned ally who is both comic relief and an obstacle for Jonah, Suto and Enfield-Kane were looking for a humorous actor who could bring life to a scene, but who could also take on a more serious role. "Jennings came to the audition with the confidence and humor we needed."
One easy role to cast was the role of Miles, the jaded radio host who speaks in a Norwegian accent. "We were curious to see which actors would come in and attempt the accent — only one did, and that was Derrick Denicola. He was hilarious and so committed to the role already, and we knew he had to be Miles."
Check out the trailer here:
"Con" premieres Sept. 10 on Trojan Vision 8.1 and LA36 as well as online and will also be screening at the Miami International Web Festival in September.
Inspired by this post? Check out our Los Angeles audition listings!