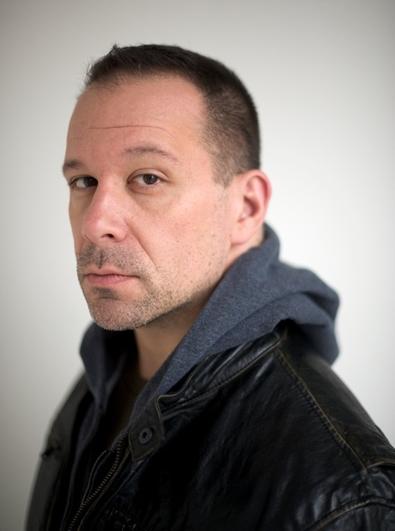 Writer-director-actor Dan Eberle understood the importance of finding the right cast when he started casting for his fourth commercially released feature, "Sole Proprietor." Eberle says one thing he'd learned from his years of filming is to give actors the space they need in the casting process. "When you get the right people in the room the very best thing that a director can do is really let people give you their best."
Eberle plays Crowley, a former CIA contractor who fakes his death only to get tangled up in an equally dangerous situation in the gritty film. Eberle's love of noir and dark themes is apparent in the film, breathing life into the mysterious characters and the secret world they inhabit. To make that world real, Eberle needed actors who could understand the world the characters were living in and bring those characters to life.
"It's really about the psychology of the characters and deconstructing their personal psychology," he says. Eberle remained open and flexible to what an actor might bring to the character in the auditions. "You have to be open to the possibility that there's something out there much better than you think you're looking for," he says, noting that just because he thinks he's looking for a certain thing, there's no upside to rejecting someone else's take if it's better. The perfect example of this was Alexandra Hellquist, who plays the lead, Sophie, in the film.
The character was originally written darker and more like Crowley. Hellquist responded to the general call on Backstage, with a softer take on the character. When Eberle called her to set up the audition time, what was intended to be a five minute conversation turned into a character discussion that lasted over an hour. By the time she auditioned, Eberle already had a good sense of her interpretation. Her take was so different from the original plan, Eberle was interested in seeing what she would do. "It was really quite an amazing audition; possibly one of the best auditions I've ever seen in my life," he says. Eberle recognized her talent and saw the heart that she brought to the character. "One of the best possible outcomes for my films is when I'm working with actors that have that level of imagination and commitment and can really, you know, put their own stamp on these characters." He knew he wanted to work with her and ended up rewriting a good amount of the script based on her take on the character, which is not something he would normally do.
Alexandra Chelaru originally auditioned for Sophie, but Eberle felt she was a little young. When the role of Amanda became available, Eberle was excited to cast her. "Most of the story of the film lives in the subtext," says Eberle, and Chelaru "really beautifully captured this without having a lot of weighty obvious dialogue to explain the plot to the audience."
Eberle encourages actors and filmmakers to embrace the limitations of independent film. "There's less money, there's less time, but I really look at all of those things as opportunities for great creativity. Especially from an acting and performance standpoint, it's a tremendous opportunity to really flex your creative muscles and create something that possibly has not been seen before inside the parameters of what could be a familiar story and familiar kinds of characters."
"Sole Proprietor" opens Aug. 12. For tickets to the Arena Cinema Hollywood screenings, click here.
Inspired by this post? Check out our Los Angeles audition listings!