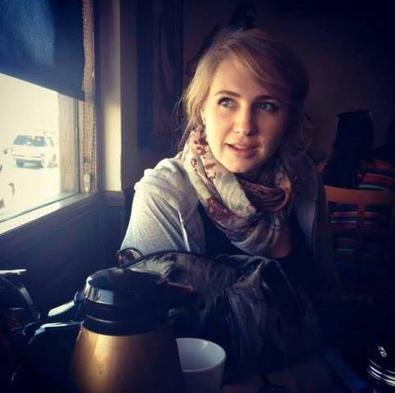 Casting director Heidi Montague was drawn to casting "Real Gurl Advice" because of the diversity and female-centric nature of the project; "it was my cup of tea," she says of the project. Montague searched in many different venues including Backstage to find the fresh young actors she needed for the series of advice videos about health, puberty, relationships, and sex for preteens to teenagers. "We were casting a wide net to get as many new faces as possible with very specific requirements." Because she'd posted many different places, the casting process was a bit complicated, but she liked the actors who submitted personal notes with their Backstage submissions. "Nine times out of ten a personal note can be what gets you (or doesn't get you) in the room. As long as the note is professional and appropriate to the project, while showcasing a little of the actor's personality, I tend to bring that person in for at least the initial audition."
Montague found two thirds of her cast on Backstage, casting Laurie Goodman, Danielle Rae Powell, Aneesha Madhok, Meghan Cashel, Brielle Anyea, Afrika Sharif, Ariel Thompson, Daisy Flores, and Zoë Lillian. She also cast Jacqui Calloway who submitted through Backstage and LA Casting which Montague says she loved "because it showed she was very passionate about getting the audition."
For the docu-series directed by Aemilia Scott, Montague was looking for young women that the project's audience of 12-15 year-old girls would connect with - women who represented all different populations. "Having advice videos for young girls full of people who don't look or think anything like them doesn't help anyone... so we felt like we had some very specific diversity needs in regards to race, experience, and sexual orientation."
She also wanted authenticity on-screen. "When you're watching advice videos and someone is being fake, you immediately shut down/turn off. When someone is able to be real and vulnerable when required, it is a gift, and we tried to cast women with that gift." Montague noted that she also was looking for actors with good attitudes who would be easy to work with. She was pleased that she was able to easily find the diversity she envisioned to meet the needs of the video series.
She does offer some advice to actors: "When the breakdown says "between ages 18 & 22 only", do not submit if you are 35, as there is probably a reason we are asking for this. Don't get me wrong, I am 34 and am constantly frustrated by the lack of roles for women my age... but know that if you walk into that audition room and you look 35 (with a very young looking photo used for your submission), that casting director will remember and probably have negative feelings towards you and how you wasted their time. I would recommend that actors pay close attention to the language. If the breakdown reads, "Looks 18-22", then that is a different story. I realize this is a delicate subject, and there are a variety of schools of thought on this subject, but I am of the belief that you should learn yourself well as an actor and try to not throw yourself at any project you come across."
Inspired by this post? Check out our Los Angeles audition listings!