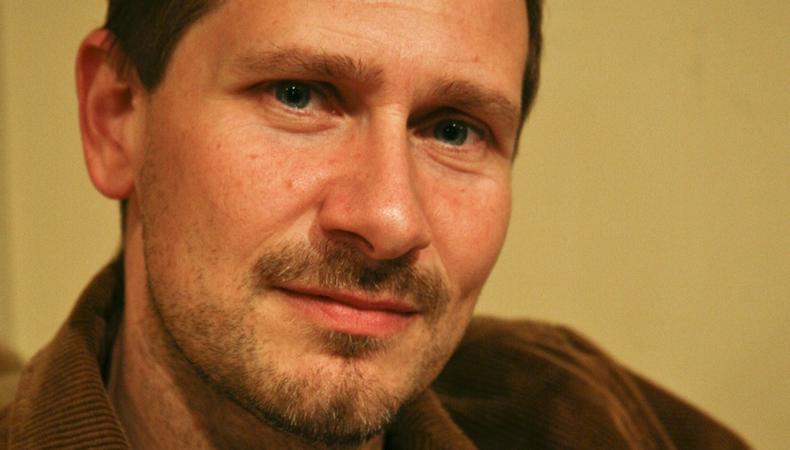 Sherlock Holmes fans, get ready to see an immersive mash-up of three of Sir Arthur Conan Doyle's Sherlock Holmes stories ("A Scandal in Bohemia," "The Red-Headed League," and "The Adventure of The Copper Beeches") woven together in Mystery Lit's "Holmes, Sherlock and The Consulting Detective" adapted by Jonathan Josephson. The creative team at Unbound Productions (creators of the "Wicked Lit" and "History Lit") is bringing Sherlock Holmes to the historic Santa Anita Train Depot where a 90-person audience will follow the three versions of Holmes catch the culprit.
Director Paul Millet, along with Josephson and Jeff G. Rack, founded Unbound Productions with the mission to adapt literature. After several years of Wicked Lit (yearly shows based on classic horror literature) the team branched out to History Lit in 2012 and then began discussing what their next venture would be. "The idea of mystery lit kept coming back up. First, it's a mystery what this lit is going to be, and [second,] what if it is called mystery lit?" Millet says. Josephson got the idea of using Sherlock Holmes and after studying the novels, he found a way to present the character in a different way by tying together three unrelated stories in a single narrative.
The audience for Mystery Lit will move to different locations (at the train station) over the course of the night while the play unfolds around them. Because the location is such a vital part of the show, Millet makes sure to spell out the immersive site-specific situation in the casting notice. "[Actors] have to be comfortable knowing that when the performance is going on, our audience may be standing right next to them. The audience may shift or move and maybe your pathway to get someplace might be different each night … because, in audiences, if they're on their feet, they move around." While only some of the actors interact directly with the audience, all the actors are still in close proximity to the audience so it's very different than a traditional theatrical setting. "You're in the space, you're dealing with weather; it's all part of this type of theater," he says.
Making sure the actors are comfortable with the conditions is important, but the most important part of the casting process is still finding an actor who will "bring a lot to the whole. Obviously, it goes without saying, no matter what environment you're in, you want someone who is good and talented and who is really wonderful to work with and [can] bring that to the table," Millet emphasizes.
For "Holmes, Sherlock, and the Consulting Detective," Millet needed three actors to play the three incarnations of Sherlock Holmes. He says he wasn't really concerned with similarities or differences. "If they were going to be somewhat similar that would have worked as a choice. If they all were going to be very different that would also work…. I left that open to see who would come out and give the best read and make an interesting and dynamic ensemble to support the story." The three actors who were cast, Chairman Barnes (The Consulting Detective), Richard Large (Holmes), and Paul Romero (Sherlock) are very different in terms of type, size, age, etc. Each detective was intended to be an individual portrayal so "there was no emphasis on establishing a style of posture of movement or dialect that would be consistent throughout. Each individual detective was his own person so the fact that the three actors are very different actually really helped support that," Millet says.
Since Unbound Productions is not set up as a formal acting company, they are always looking for new talent to join their "family." Millet says over the years they've developed an informal group of actors, stage managers, directors, and theater artists they've worked with who are now part of the circle, so they'll frequently bring in actors from that group to the callbacks. But he says they always go public with their casting notices as well. "It's great because it gets the word out about what we're doing and allows actors to see the opportunities that Unbound is offering. And inevitably, pretty much for the last several years, every show we've brought new members to the Unbound family because they came to us through Backstage." Backstage actors joining the production this year are Robert Beddall who plays Inspector Lestrade and Aaron McGee who plays Count Von Kramm/King Wilhem/Ben, the Bobby.
For tickets to the show running June 2-July 1 visit Unbound Productions.
Inspired by this post? Check out our Los Angeles audition listings!