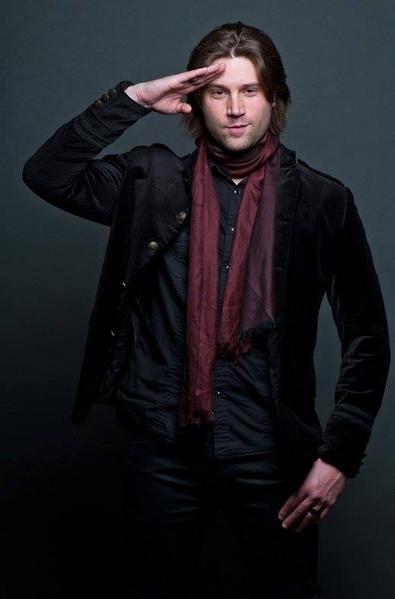 To make an indie film all you need is "pure passion, determination, and drive," says Pascal Payant, who wanted his film "On the Horizon" to "inspire people to do something without waiting, without giving yourself any excuse not to do so." The film visually details a road trip which leads two lovers to take very different paths that spring from that one moment in time. Although the endeavor (and its beautiful locations) seemed ambitious, Payant took a minimalist approach, filming with a film crew consisting of himself, a sound recording artist, and an assistant. He gave life to his vision with a camera and the actors.
Because of his approach, he took two years to find his two leads to ensure he had the right actors. "I don't like to transform the actor. I cast them 'cause they are the character naturally... It makes it more real on film," he says. Although he's from Montreal, he'd heard people talking about Backstage and posted his notice and had actors audition via tape and phone conversations. "After 10 years of using that method to cast, you get a good sense what works or doesn't work just by seeing them…at one point you just know right away."
Payant needed charismatic actors who could be compelling without speaking, since a large portion of the film consists of non-dialogue sequences. "You can tell so much with visual, gesture, a glance," says Payant. But talent alone isn't enough for Payant; he wanted the "it" factor. "I had to go through a lot of amazing actors, but sometimes [they were] missing a little something to make it special. Then visually they have to blend with the other actors. The vibe, look, colors, clothing - everything is crucial to make a scene work."
For the leading role of Elissa (Sandy Leddin), Payant had a very specific visual in mind, but with other roles he was more open. For the role of Ariel, played by Backstage actor Noelle Toland, he only had a general idea of the character. When he saw Toland's audition (initially for another role) he loved her look and acting chops. "I have to admit she was one of the best auditions of the whole 50,000 I had. She just nailed it right away." They had several more phone calls and then Payant decided to give her another role based on who she was. "I'm a strong believer of casting from who you are. It's all about look, energy, talent."
Payant advises actors to look the part even if it's for a taped audition. "Every detail that you add will affect the audience, the one who watches your tape. Show that you care, that you are passionate. You need to look similar to your picture." He also warns actors not to read from the script for a taped audition. "You want to be there in the moment with them. Having the actor reading a piece of paper throws you out of the scene right away." Take the time you need and make sure the recording is your best work. "You have the chance to record it over and over. You have no excuse to give us a mediocre experience."
"On the Horizon" premieres Nov. 2 at Regal Cinema's LA Live. Tickets here.
Inspired by this post? Check out our Los Angeles audition listings!