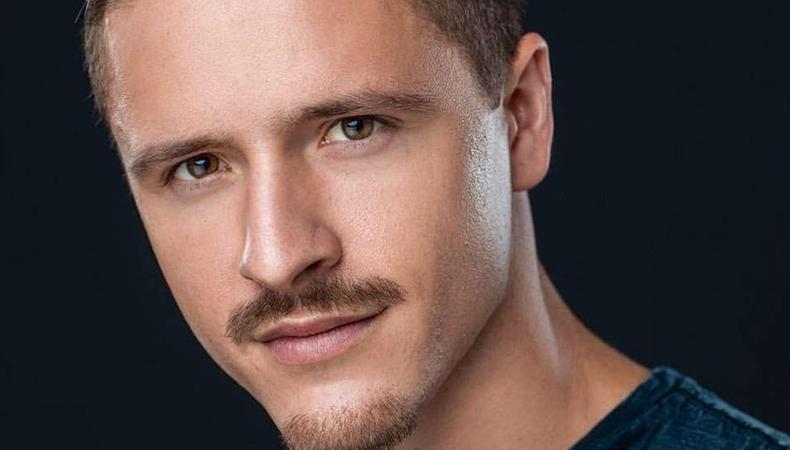 Since starting his production company during college, director Ryan Monolopolus has built an impressive resume, working up and down the east and west coasts before settling in Atlanta, GA. The director, who also works as a stunt actor and teaches fight choreography (at On-Camera Combatives), is premiering three of his films in an event that will bring together local agents, casting directors, filmmakers, and actors. The films span a variety of genres, from martial arts, to western, to a human puppet drama. Since he began helping NYC productions do local scouting in Buffalo, the filmmaker has always been involved in casting and producing in addition to his directing.
Monolopolus is always involved in the casting at some level, and recognizes how important that element is to the success of the project. He's cast multiple different projects on Backstage, ranging from commercials to short films to a TV pilot, "64 over 8" for Amazon Studios. "There's a really great pool of actors who are immediately responsive," he says. While he targets name talent for certain projects, other projects are more open to find the right fit organically. "I guess the biggest thing for us … within one day we get triple to four to five times the hit on Backstage than we did on some of these other casting databases. And honestly the hit quality we found to be better on Backstage as well."
"Friends to the End," a half-hour short puppet drama focuses on a middle-aged underachiever who is trying to turn his life around. Monolopolus says that casting the lead's wife, Jennifer, was particularly challenging. After searching for over two months, he thought he might have to go to Los Angeles, but then he found Nisey Woods through Backstage. "She ended up being the perfect fit."
Knowing how to cast the martial arts film "Alpha" was instinctual for Monolopolus with his stunts background. The type of action and stunts dictate what Monolopolus searches for first. Since martial arts was a pivotal part of "Alpha," he looked for actors who could do martial arts; "We worked backwards from finding people who had expertise in martial arts and stunt fighting and backwards to their acting ability," he explains.
"Dead Men," was a different genre than "Alpha" regarding the action - less about the violence and more about the suspense. So, although there's action in "Dead Men," the priority was finding powerful actors who were able to deliver. "We knew that performance was what was the most important," he says. After casting P. David Miller, the roles around him fell into place easier. "We wanted a really diverse cast, too, so that was one great thing that working with Backstage - the ability to really vet people from various demographics for the original casting call." Because the cast was so small, Monolopolus brought all the actors together for a chemistry read before finalizing the casting.
Through his directing and casting work, Monolopolus has realized what he likes to see from actors is the willingness to make bold choices and own them. "I find that a lot of times actors are trying to mirror what the expectation is rather than owning a role," he says. He notes that for the "Dead Men" casting call, it was listed as a western and many actors submitting wore cowboy hats even though the breakdown didn't say the character was a cowboy. Monolopolus says it took him away from the performance. "I would just say what usually strikes me is when somebody commands a role. When they take it and they make it their own and they aren't afraid to make choices. Because the reality is playing things safe, while it works a lot of times, I would say nine out of ten times I'm really going with somebody I feel like owns the role and almost always takes it in a very slightly different direction than I imagined, but they really take it there." When there are so many submissions coming in, directors and casting directors are looking for something that makes the actor stand out. "Playing something the way that everybody else is playing it, it's going to be hard to stand out," he says.
For tickets to the June 24 premiere visit https://www.eventbrite.com/e/world-premiere-alpha-dead-men-friends-to-the-end-tickets-34308768450.
Inspired by this post? Check out our Los Angeles audition listings!