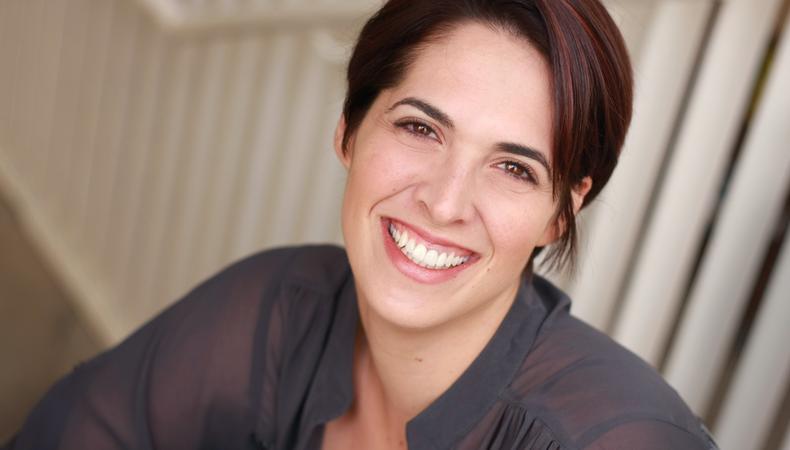 The Hollywood Fringe Festival provides burgeoning talent the ideal venue to put up new projects on limited budgets. Which is precisely why Bryan Blaskie and Manny Hagopian selected the Fringe Festival to premiere their new Jason Robert Brown-inspired four character musical, "Assistants." "It's the only show I've ever worked on that is based simultaneously on musical theater, dramatic theater, and improv. I literally have a foot in each type of concentration the entire time I'm working on it," says producer-director C. Ryanne Domingues, who joined the project early in the development process.
Domingues looked for musical theater training, experience with new plays, and familiarity with the musical style of the show to select whom to audition. "If you didn't have any musical theater experience, I didn't call you in because it's a musical sung straight through and even if you can sing and you have a voice, if you haven't been in a musical you don't know that process." Experience with new work makes a difference because if something isn't working, says Domingues, "an experienced actor will say, 'I don't know how to get to this'; an inexperienced actor will not even realize it [isn't working]." The musical style was also very specific. "So if you can only sing opera, you're really not helpful to me because it requires that pop rock voice." But actors without the necessary experience needn't worry: "If they didn't have musical theater on [their resume] or they didn't have that type of musical and I looked at their training and if they were trained in it then I could still call them in."
Since Domingues had worked with Blaskie through the development process, they were on the same page when it came to casting. When Ali Axelrad came in for the role of Liz, Domingues says they both thought she was that character; even the outfit was something Liz would wear.
The role of Tara was challenging to cast because it hit close to home for Domingues. "[Blaskie] kept saying, 'You're Tara, you're Tara.'" Domingues was looking for someone dry, East Coast, and not at all bubbly. What she saw before and after the audition helped in the decision, "because [the actors] were all too bubbly and happy when they were auditioning," she explains. "Nobody is going to come into a musical theater audition and sing something bitchy, which is what Tara is." Backstage actor Abigail Eiland was ultimately cast as Tara. Eiland was in New York during the callbacks, so she had to record her audition in the middle of the night from her hotel room. But Domigues said that even though she couldn't watch Abigail act with anybody, "I knew from the time she opened her mouth, because she acted the hell out of the song."
Because the role of Isaac wasn't as far in the development process as the others, they cast Christopher Renfro, who had the essence of what they wanted, and then Blaskie wrote the role toward the actor. "A lot of the time when you're working on something new [as an actor], it ends up being written for you in a lot of ways."
Domingues recommends having a couple songs from each period in musical theater and five monologues ready to go. "The more songs people can choose from, the better you're going to be." She also advises actors to have their songs in a binder and know how to tell the accompanist what tempo you want. "It was so clear who the pros were and weren't just from the way their music was in their binder and how many songs they knew."
"Assistants" runs June 6, 12, 18, 20, and 28 at the Actors Company in Los Angeles.
Inspired by this post? Check out our Los Angeles audition listings!