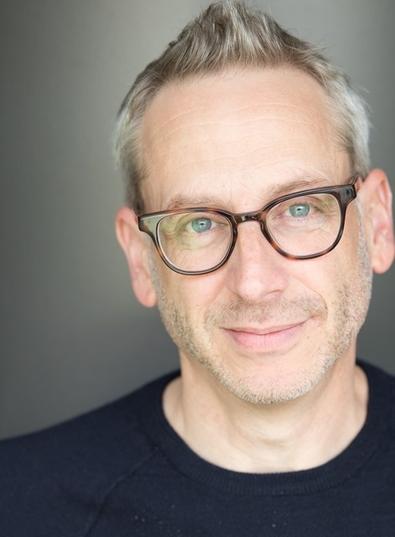 VPAC (Valley Performing Arts Center) and La Mirada Theatre for the Performing Arts are teaming up again following the success of last year's "Dreamgirls" to bring a reconceived production of "West Side Story" to Los Angeles.
But don't expect to see a cast of mid-30s actors dancing ballet. When the show came up, director Richard Israel told producers he wanted to take "a really different look at it..." One notable change is the dancing: "it's period appropriate street dance," Israel explains.
In 1967, Jerome Robbin's ballet choreography as a way to tell a story was groundbreaking. But for today's audiences, it requires an elevated suspension of belief which the reconceived production aims to eliminate, using movement that is a little more believable and natural for the characters. While the new movement may be the most obvious difference from the original production, Israel notes that there are other small differences in approach. Israel says they approached it not as "an icon of American musical theater, but … as a story that actually has a tremendous amount of resonance today, sadly."
When it came time to cast the project it was important to Israel to cast actors who were age appropriate to the characters they were portraying. "Because…why wouldn't you?" Israel says, noting that he's not sure he's ever seen a production of "West Side Story" with down the line age appropriate casting. "It is a little bit mystifying, especially in L.A. where we have this incredible talent pool." While it may be necessary to "age up" in locations where there isn't a large enough talent pool to find enough people to convincingly play 18, that was not the case for this production. While everyone in the cast isn't 18, Israel says, "When the lights come on the Jets in the prologue, you're just not seeing 30 year-olds running around pretending to be 18 year-olds."
But it wasn't casting younger actors that proved to be the challenge. It was finding actors who were true triple threats and could handle the physically, vocally, and emotionally demanding roles. "There's no place to hide in the show," says Israel. The dance core sings and the vocal ensemble has to move, so Israel needed performers who could do everything. "I don't know how many hundreds of people we saw but it was a really kind of rigorous audition experience because once you got the people who could all dance it the way we needed them to dance it, it's like, 'well, now we need them to sing.'"
During the month-long audition process, Israel had about eight director sessions in addition to all the initial auditions and legwork done by casting director Julia Flores. He notes that among the most challenging roles to cast were Bernardo (Armando Yearwood, Jr.) and Riff (Michael Starr). Riff was challenging because he carries a lot of the show vocally and leads three of the dance numbers in addition to having some heavy acting scenes. "We were just very lucky our guy just walked through the door," Israel says. Even though Tony and Maria are the ones you'd expect to be hard, Israel says they don't have the same dance challenges. "Riff has to be able to like cut a rug."
Having been an actor himself, Israel is able to talk to actors on their level with ease. "You have to know the language they speak. Director-speak in and of itself can be quite different than actor-speak and I think you need to understand how an actor does what they do." When he needs stage movement for directing purposes, he understands that it's important to give the actor a motivation for the movement as it relates to the character. Israel says his style is focused on the individual and calibrated to what they need to do inside of each beat. One thing he's very aware of is overall stage presentation. "I pay a lot of attention to the periphery of things to make sure that everything is detailed and people are living lives even if they're in a corner somewhere." In an audition room, he focuses on giving actors concise actionable notes since time is so short. As an actor he loved getting notes, so he tries to give that to the auditioning actors. It also gives him the opportunity to see how quickly the actor takes adjustments.
In the audition room, he says he's looking for actors with a "willingness to show themselves and an ability to find commonality between them and the character." How can actors bring that to the audition room? Israel says it ultimately just comes down to doing your homework and asking yourself all the character questions. Once an actor knows those answers, the key is finding the overlap between the actor and the character.
"West Side Story" runs Mar. 10-12 at VPAC and Apr. 21-May 14 at La Mirada Theatre for the Performing Arts.
Inspired by this post? Check out our Los Angeles audition listings!