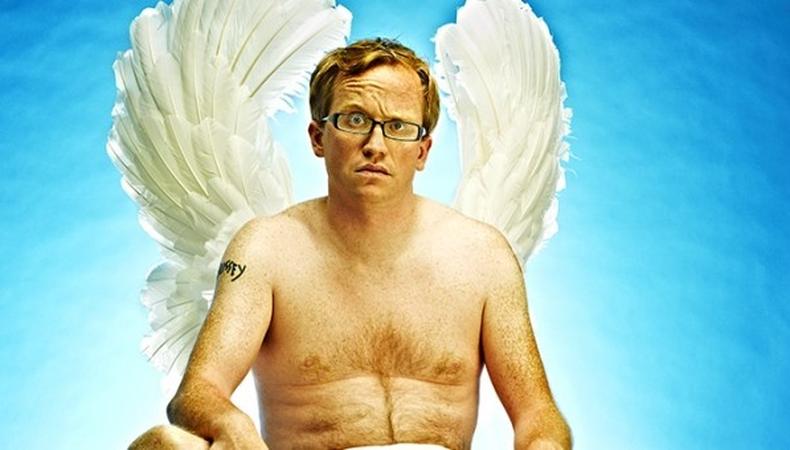 Confirming its commitment to original comedy programming, IFC today announced the launch of its "Adopt-a-Comic" program by offering a development deal and on-air hosting gig to New York-based comedian Chris Gethard.

As IFC's inaugural "adoptee," Gethard is writing a pilot based on his memoir, "A Bad Idea I'm About To Do: True Tales of Seriously Poor Judgment and Stunningly Awkward Adventure." He will also be an on-air host for the channel's movie blocks and "special programming stunts," be featured in promos and interstitials for the network, and create original content for IFC.com.

Each year, IFC pledges to "adopt" and highlight the work of one comic who matches the network's "slightly off" brand. The new initiative is part of IFC's dedication to grooming and developing more unknown and up-and-coming comedic talent. Gethard will join a growing roster of off-center comedians that now includes Scott Aukerman and Reggie Watts ("Comedy Bang! Bang!"), Kurt Braunohler ("Bunk"), David Cross ("The Increasingly Poor Decisions of Todd Margaret"), and Fred Armisen and Carrie Brownstein ("Portlandia"). A new series starring comedian and podcaster Marc Maron will premiere in 2013.

"This program is IFC's way of spotlighting comedians we admire," Jennifer Caserta, president and general manager of IFC, said in a statement. "We're extremely grateful to Chris and his family for allowing us this special opportunity."

Gethard performs and teaches improv at the Upright Citizens Brigade Theater in New York and has performed at festivals including the Montreal Just for Laughs Festival, SXSW, Bonnaroo, and more. His weekly Manhattan public access talk show "The Chris Gethard Show" began at UCB and is now taped for TV and internet broadcast. He's a respected member of the comedy community, but is hardly a household name for most television audiences.

"When I told my parents I was being adopted by a television station, they said 'Why do you need to be adopted? You are 32 years old. We gave you a pretty good, easy suburban life.' They don't get how much of an opportunity it is for me that a hip cable network wants to raise me like a human baby," Gethard said in response to the announcement.

"When they're not for everybody, they're perfect for us," Debbie DeMontreux, IFC's senior vice president of original programming, said in an interview with Splitsider in June to describe how the network finds and develops new talent. "We are trying to embrace the vision and brand of comedy that these people are already known for. It's not like, 'Come to IFC and be on this show we're working on.' It's, 'Come to IFC, we love what you do, we love what you're working on, come do that for us.' … It's kind of amazing the great art that comes out of people that are kind of left alone to do what they do best."

In addition to brief appearances in films like "The Other Guys," "The Dictator," and the upcoming "Iron Man 3," as well as episodes of "Louie," "Human Giant," and "Bored to Death," Gethard starred in the short-lived Comedy Central series "Big Lake." He is currently filming "The Heat," a new comedy starring Sandra Bullock and Melissa McCarthy and directed by Paul Feig.