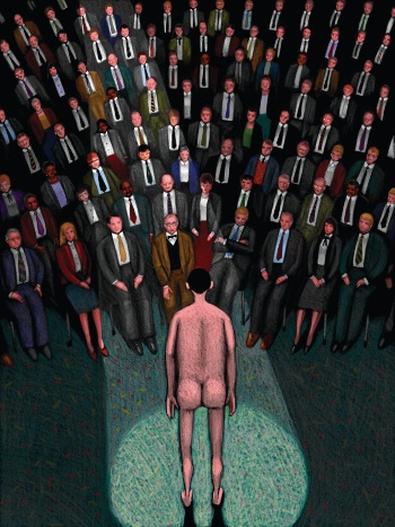 Miss this great advice from our Backstage Experts? These five tips are sure to get you moving on the road to success.
IGNORE THE HATERS.
"If someone on the set is bothered by the time it takes you to make a quality adjustment, don't give one single damn about them. Make a deal that you won't stand over their shoulders annoyed by the pace of their work, and you'll in turn dismiss any opinions they have about your creative process." —D.W. BROWN
STOP COMPARING YOURSELF TO OTHERS.
"I've always thought that there is something violent about the comparing mind. It's as if when we compare badly to someone it becomes OK for us to beat ourselves up. And if we compare well, it's OK to beat them up. The truth is that we just are. If we could leave it at that, our internal and external worlds would be much happier places." —CRAIG WALLACE
GET YOURSELF A GREAT MANAGER.
"Sending a client who is totally wrong for a project risks embarrassing both the client and the manager. Great managers will tell a CD or an agent who calls that they have no one who is right for that particular role instead of just sending out a body in order to get the client out on an audition." —JACKIE REID
ACCEPT THAT YOU ARE ENOUGH.
"It will take some time to process and accept that you are enough, but you are. Get yourself into an acting class environment where you can explore that. Take all the pressure off yourself to be entertaining and interesting, and just focus on the story." —SHAAN SHARMA
STOP SEEKING THE APPROVAL OF OTHERS.
"I remember how in my 20s, I would try to get people to whom I would defer my power to respond to me in some way. I was so desperate for their approval that coincidentally, my own desperateness was never going to get them to approve of me." —ANTHONY MEINDL
Like this advice? Check out more from our Backstage Experts!