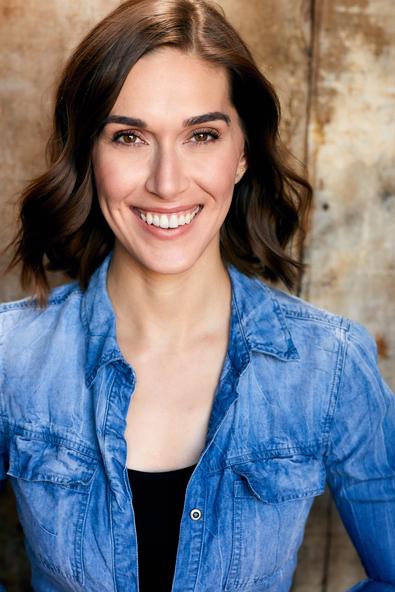 Eight years ago, Los Angeles–based actor Allana Matheis was gifted a Backstage subscription after being told, point-blank, "I had to start here if I wanted to become an actor." She's used it ever since.
Projects come to her.
"Once I learned more about [my recent project] 'The Masher,' I knew I had to be a part of it. I found the casting notice through my saved theater search, which is emailed to me every day. I've always looked for great local roles in theater. "
Stare down a challenge.
"I love roles that have complexity, that really drive the story. The challenge of playing a layered character who is completely different from myself is always appealing."
READ: 6 Ways to Further Your Acting Career During a Dry Spell
The business is stressful; we'll help keep you levelheaded.
"I read articles and columns on Backstage every day—that's not an exaggeration. The advice I've found has kept me sane and optimistic. I also know that I can use Backstage several times a week for casting and I will stay busy with auditions."
Make others trust you with their art.
"You need to find your unique voice and embrace it. Put in the work, make choices, and feel confident in them. Show that you are professional enough and passionate enough to be trusted with a role. Directors will love to cast you when you can prove that you understand the part and you will put in the work!"
Let us bridge your industry connections.
"Being cast through Backstage has provided the opportunity to work with some great people. I've worked with a couple of film directors with whom I know I can always connect. There's great support from fellow actors, as well, who want to collaborate on creating unique content. My current director, Grace Jasmine, is someone I'm very grateful to have met through Backstage. We connect through our passion for storytelling and the coincidence that we both attended the same college!"
Creative slumps are normal; what matters is getting back up.
"Backstage is the best way for me to find professional acting work for myself. It is a reputable institution that has a great diversity of projects available. I can turn to Backstage whenever I feel like I'm in a rut and it will immediately pull me out of it like no other resource can."
To see your success story in print, tweet @Backstage using the hashtag #IGotCast.
This story originally appeared in the Aug. 15 issue of Backstage Magazine. Subscribe here.