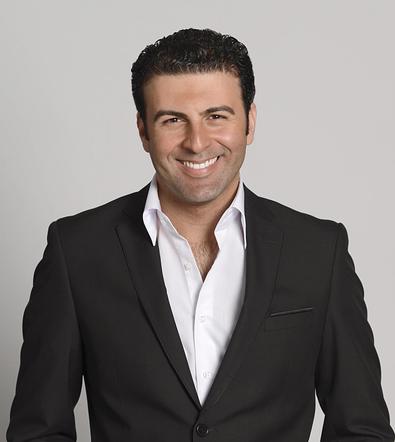 David Serero has been booking work left and right thanks to Backstage. In his last two years as a subscriber, he's booked the job on 35 different projects—from commercials for eBay and Kiehl's to feature films like "Tango Shalom" and "Alice in America" to theater productions like "Marcel Proust" and "Othello." It may come as little surprise, then, that Serero is reading Backstage's articles and casting notices every day.
"[Backstage] is the essential tool for an actor in NYC," he says. "All of the entertainment world is on Backstage. If you want to be a successful actor or singer, you need to go on Backstage. I find it all there."
In his time acting, Serero has also learned to think on his feet. In "Tango Shalom," for instance, he was originally a featured guest at the film's Jewish wedding, but Serero had an impressive trick up his sleeve to pique the director's interest.
"I told them, 'I'm an opera singer as well; perhaps if this is a Jewish wedding scene, I could sing a Jewish wedding song?' They let me sing, and I got cast in the scene as the singer and ended up sharing the screen with great actors such as Lainie Kazan, Renée Taylor, [and] Karina Smirnoff."
Goes to show that good timing, instinct, and courage can go a long way on set!
To see your success story in print, tweet @Backstage using the hashtag #IGotCast.
And if you haven't yet been cast, check out our audition listings!