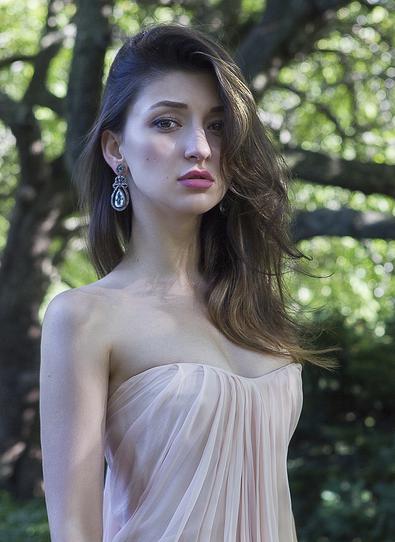 Writer-director Chris Bonafede needed a beautiful, elegant, and, most important, mysterious leading lady to play the titular antiheroine in his short film "Sivan." With New York–based actor Inga Leps, he got just that.
"There's a power within her that's quite terrifying, but also a tenderness that's disarming," Leps says of the role, a mistress plotting with her wealthy businessman lover to kill his wife. "It was an absolute joy to play someone so multidimensional.... Working on this project was fantastic."
Leps has starred in several short films since beginning her screen acting career in 2010. She describes Backstage, which she's been reading since moving to New York City three years ago, as her "go-to."
"It's very simple to use—you have all the necessary information at hand, [and a] great variety of opportunities. Plus, you know that if a casting is posted on Backstage, you can rely on its authenticity," Leps says. "I used Backstage to post casting calls as well, and thoroughly enjoyed that process. Every working actor must have a Backstage profile. It's one of the most essential components to building your career."
To see your success story in print, tweet @Backstage using the hashtag #IGotCast.
And if you haven't yet been cast, check out our audition listings!