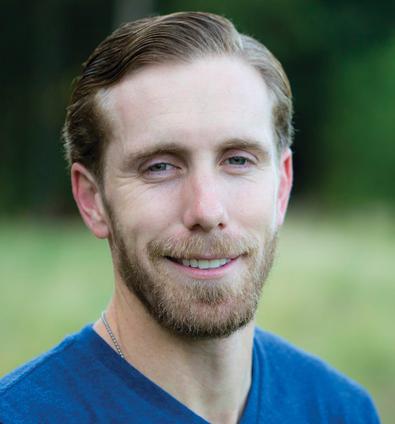 There's no telling where a Backstage audition notice could lead. For Brett David Stelter, balancing paying the bills with a career in theater and film is easy thanks to a part-time job at Los Angeles County Museum of Art, for which he auditioned through the casting site. "I am part of an interactive art exhibit announcing the audience attending," says the actor, who booked the gig after an in-person audition with artist Pierre Huyghe. In addition to a day job that allows him to grow as a performer, Stelter has scored several roles in short films, despite having only recently moved to L.A.
For "The Big Hack," in which he plays a detective, an audition wasn't even required; his Backstage profile reel was enough to convince the directors of his abilities. What makes Stelter keep coming back to browse auditions? "The better question is why wouldn't I keep coming back?" he says. "The articles and tips that I read daily in Backstage are very, very helpful."
Asked how often he uses Backstage, Stelter responds, "At least three times a day! I am never logged out!"
To see your success story in print, tweet @Backstage using the hashtag #IGotCast.
And if you haven't yet been cast, check out our audition listings!