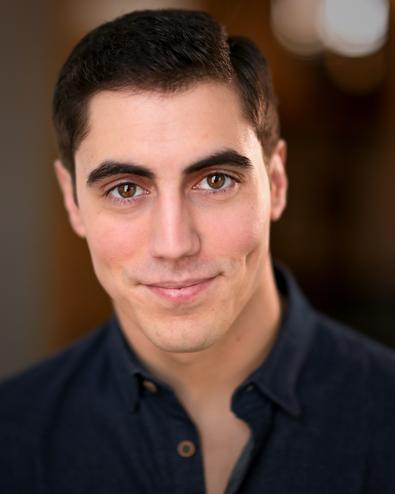 Joe Talluto arrived in New York, as so many do, "with the dream of being an actor." Six years later, that dream is a reality thanks to Backstage.
Acting is a full-time job.
"Accept that invitation to that Sunday play reading. Sunday may be your day off, but you will feel so much better once you've acted that day. And network! Networking can be as simple as getting a cup of coffee with an old acquaintance."
Find what makes you tick.
"I look for complex characters that will allow me to dig deep, a story worth telling, a character that will help tell the story, [or] small films or plays that have universal themes. I love family dynamics—I'm not dying to play Spider-Man."
Let us be your launch pad.
"Backstage gave me the confidence to go on auditions and hone my craft, and it's played a tremendous role in my career and helping me get comfortable with the audition process. I look forward to what else can come, but I know that it all started with Backstage."
New to the biz? Take it step by step!
"Start off by making your Backstage profile. A picture first—and it does not have to be a professional headshot [that costs] $1,000! Fill in all the details of your interests, skills, and training. Don't worry if training is limited! After that, you can modify your search and then you can start browsing. If you see a project that speaks to you, send away! Before you know it, you'll have submitted to 20 projects and will feel so much better because you did something awesomely productive with your acting career that day."
We'll be there for you.
"Backstage feeds my hunger for new roles and projects. It is the backbone to my passion, and it's great because it's a network of passionate people wanting to get together to create. The agents and managers do what they can, but as we all know, sometimes the phone doesn't ring for a while. Backstage is a daily grind, and the folks behind it make sure it's always there."
To see your success story in print, tweet @Backstage using the hashtag #IGotCast.
This story originally appeared in the June 13 issue of Backstage Magazine. Subscribe here!
Want to learn how to get cast through Backstage? Hear more success stories right here!