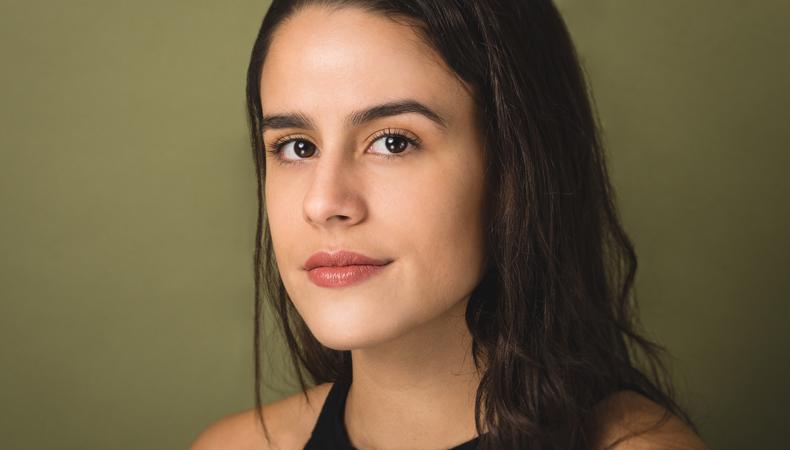 Brooklyn-based actor María del Mar Fernández González's latest short film, "Aleita"—which she booked through Backstage—hit close to home. It was a cathartic challenge she welcomed.
Acting can inform life as much as life informs acting.
"This film was shot only a few weeks after my grandmother died, and it allowed me the chance to put myself in my family's shoes. I filtered a lot of my emotions through this film, and it gave me the closure I was missing. I'm very grateful for this project and I dedicate it to my Abuelita Lilina."
Anyone and everyone can be a resource.
"Once you're on set or in rehearsals, everyone in that room is your resource. Ask questions about their career [and] what other projects they're involved in. Where have they or do they train? Get to know them."
Be your pre-agent agent.
"Every other day, I go on Backstage with my filtered options and see what's new. I find what fits my schedule and submit from there. [With Backstage], it's like I'm literally my own agent."
The audition just felt right.
"We did it once more, and then the producer and director said, 'Thank you so much for your time. Are you available to shoot on these days?' I said yes, and then they said they'd contact me if I was cast. For some reason, I instinctively knew I was going to be cast, and wrote down on my calendar that I was going to be on set. Quite the confident move—but I was right!"
Backstage is the investment you owe your career.
"I've been using Backstage for about four months, and at first I was hesitant about paying money to get auditions, but if anyone out there is reading this and debating whether you want to invest in it: Do it! Your gigs will genuinely pay the yearly fee off in no time. There are new projects every single day. The page is easy to use, there are so many resources if you're new to the industry on how to audition, dos and don'ts, résumé advice. And the Call Sheet for casting companies is genius and everyone should know about it!"
To see your success story in print, tweet @Backstage using the hashtag #IGotCast.
This story originally appeared in the June 20 issue of Backstage Magazine. Subscribe here.
Want to learn how to get cast through Backstage? Hear more success stories right here!